and it begins…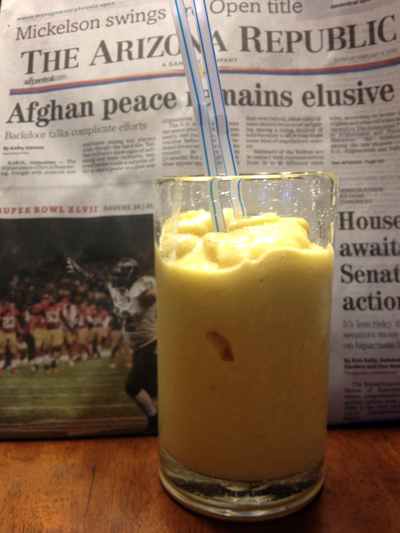 Did you have a fun Super Bowl Sunday?
Did your team win?
I wasn't rooting for a specific team. For me, it was more like a joke I heard… I watched a Beyonce concert with football on either end of it. I loved all the female power-performers of the game – Jennifer Hudson, Alicia Keys, and the incomparable Beyonce.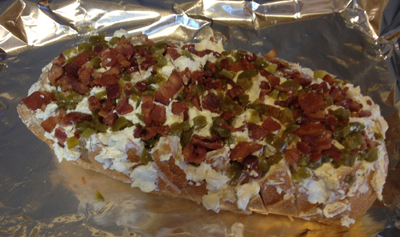 Also for me – today begins the 3-week Cleanse. But before we get to that, I will let you know that I did, indeed, make two of my suggested Super Bowl treats; the Jalapeno Pull Bread and the Fried Olives.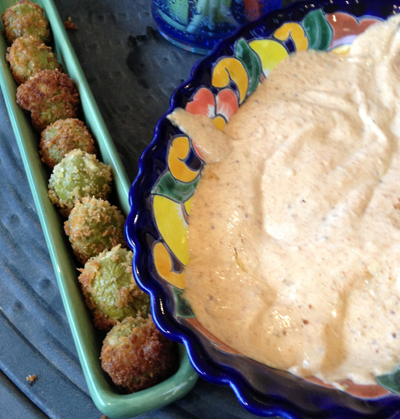 Delicious! We gobbled them up!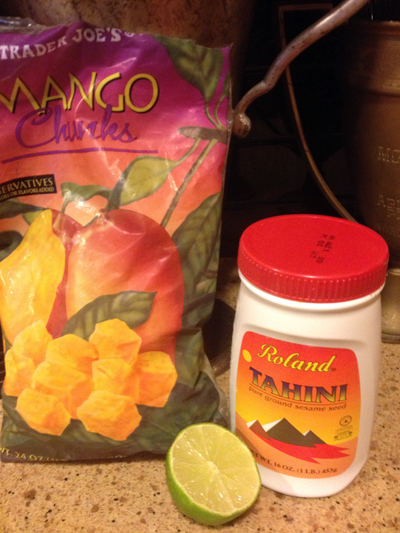 OK, back to my new reality, the first meal of the day was a Mango-Tahini Smoothie.  I would change this to a Mango-Lime Smoothie and completely leave out the tahini.
I don't know if it was just me and my taste buds, but the combination of mango, tahini, and lime, tasted fishy. Not the best flavor profile first thing in the morning and a fishy tasting smoothie is never a good thing! When I make it again, I'll add no tahini and 2 tablespoons of lime juice, instead of only one tablespoon. The link for the recipe is above – you decide for yourself what you want to do with it.
I'm hopeful that lunch will prove to be much tastier!