no accident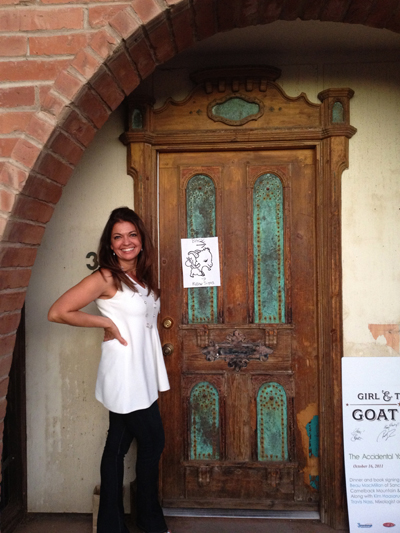 On Sunday night, Peggy and I attended a wonderful event at a fun new venue called The Accidental Yard, in Old Town Scottsdale. Doesn't she look so pretty standing in front of the door that is the address of The Accidental Yard? Although I'm not actually certain that the door opens or if it really leads to anywhere… since we followed the cute signs and walked around the corner to the entrance.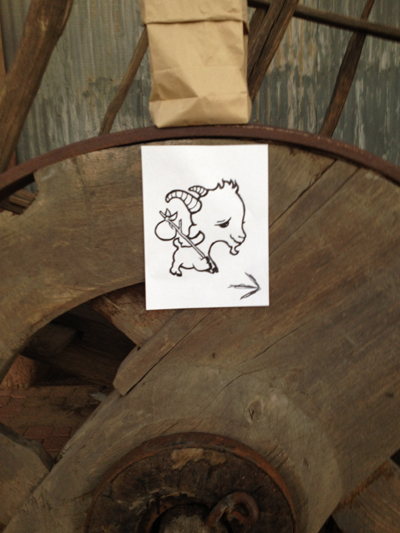 The property is between the Cavalliere Blacksmith Shop (est. 1910) and the Mission Restaurant and Lounge on Brown Avenue and Second Street. The Accidental Yard will encompass about 10,000 square feet on the L-shaped property that includes the two buildings and a yard that stretches to an area behind the blacksmith shop. The property had been vacant for years. It is being renovated by co-owners and founders, Joe and Kelly Garcia, into an urban garden which will soon have an attached coffeehouse, bakery, and restaurant. Joe and Kelly, are long-time vendors at the Old Town Farmer's Market and Kelly owns Butter & Me Cupcakery.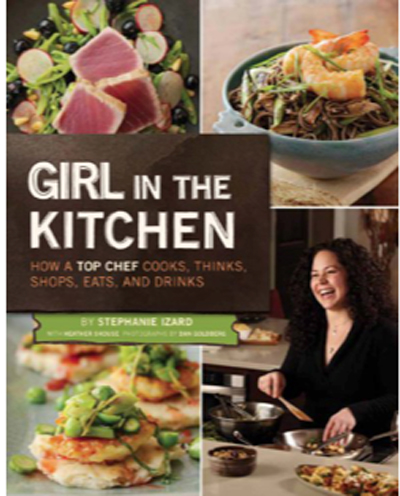 This multi-use space was the perfect space to host Stephanie Izard, owner of The Girl & The Goat in Chicago, who was the Top Chef Season 4 Winner. Stephanie is a former Scottsdale Culinary Institute  (SCI) graduate who was in town to promote the release of her first cookbook, Girl in the Kitchen, with this one-night, pop-up collaborative dinner benefiting Share Our Strength, a non-profit organization whose mission is to put an end to childhood hunger.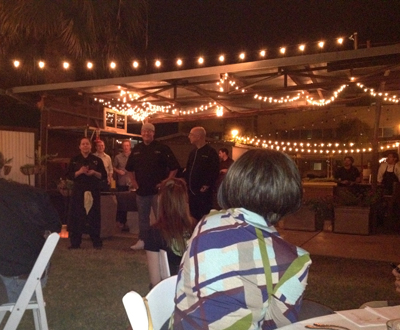 The outstanding meal was prepared by not only Stephanie, but also in collaboration with Chef Beau MacMillan (elements at The Sanctuary Resort in Paradise Valley) and Chef Randy Zwelban (Province Restaurant in Chicago and Phoenix).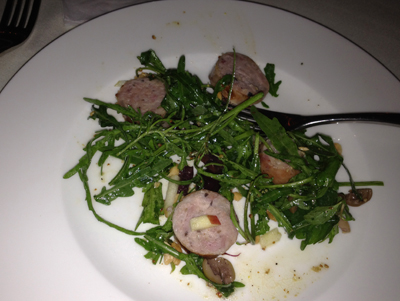 Stephanie created the first course, a goat sausage and arugula salad.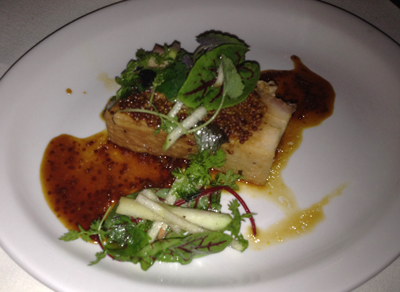 Next, Beau served an outstanding pork belly masterpiece.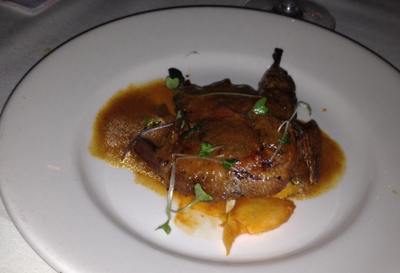 Randy followed up with a quail dish. Each chef also made luscious desserts… one word… YUM!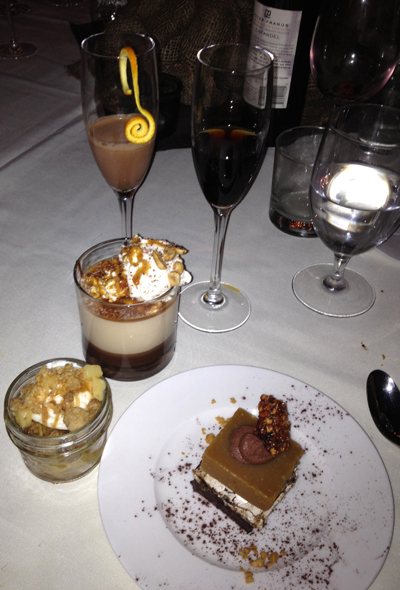 We didn't only have great cocktails, food, and wine – we were also fortunate enough to sit at a super fun table. Amongst our table-mates were Edible Phoenix publisher, Pamela Hamilton; SCI pastry chef, Robert; social network diva and SCI administrator, Deejah; Chow Bella contributor, Jennifer Woods; and Chef Gwen Walters along with her lovely husband, Jeff.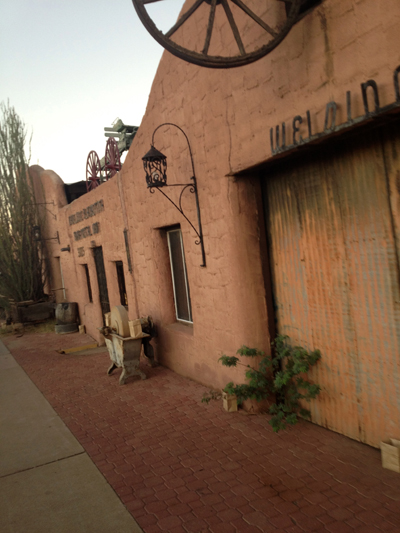 The entire Yard should open with the coffee shop, a front patio, restaurant, and bakery in January 2012.  In the meantime, if you receive an invite to a private event at The Accidental Yard, but sure to go… you will love it!