drought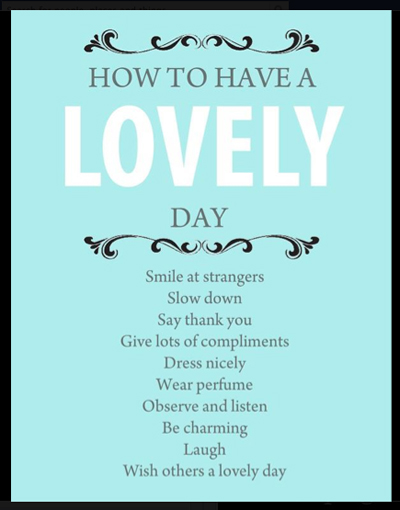 What a lovely sentiment about having a lovely day. Seems like a nice way to begin today's post.
On to the matters at hand…
Aside from when we've been out of town and I haven't had a kitchen to cook in, I am in the middle of the longest span of time that I have not cooked a meal.
Four of of the last 8 days we were dining out and the other 4 days, we were eating leftovers. Quite honestly, I have not felt like cooking. Yes, it happens to me too.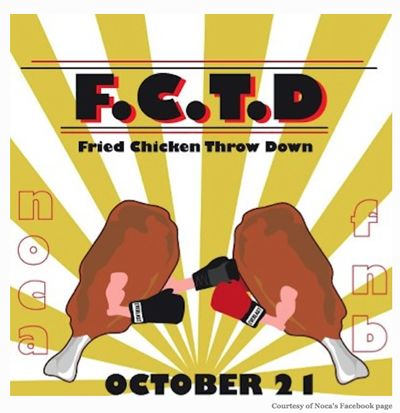 One of those "nights out" was Sunday night when Connor, my dad, Dave, and I went to Noca for the sold-out "Fried Chicken Throw Down" between Noca and FnB.
Boy, did we enjoy some amazing fried chicken! At the time we did not know which chicken was cooked by which chef.
It has since been revealed that the crunchy fried chicken on the far side of the plate with the "hot sides" of tomato gravy served with mashed potatoes, haricots vert, and a honey-butter biscuit, belonged to Noca.
On the near side is FnB's crispy buttermilk-brined fried chicken with the "cold sides" of a pickled corn on the cob niblet, kale slaw, and a baking powder biscuit ladled with creamy giblet gravy.
Both were exceptional, and next to the fried chicken itself, the best thing on the plate was that honey-butter biscuit!
Here is how Dave, my dad, and I voted.
The three of us preferred the chicken with cold sides (FnB).
Connor, on the other hand, voted for the chicken with hot sides (Noca). The winner was posted on Facebook on Monday and later that day, the event was written about on the Chow Bella blog. Read all about it HERE.
Believe it or not, Noca won by 1 (ONE!) vote.
Curse you Connor, you made the difference in the end result. Solid proof that every vote counts!!  This seems like the perfect opportunity to remind you to vote, two weeks from today, on Tuesday, November 6th!!!
OK, let me get back on topic … the drought…
Even though I feel like ending my "non-cooking" drought, I look at my calendar and I don't see it happening for several more days. I could have cooked last night, but instead I brought home food from Ikea.
Seriously, Ikea, of all places! What is it about setting foot in Ikea and instantly craving Swedish meatballs? After eating them for dinner last night, I don't understand the craving, because frankly, they were disgusting. I ended up with bit of a stomach ache from them. What was I thinking?!?
Here is my "non-cooking dinner schedule" for the next week -
Tuesday (tonight) – Work; assist Chef John Ash cooking class
Wednesday – Neighborhood Bunco 
Thursday – Rosary and Viewing for my Uncle Leonard who passed away early Monday morning  ;-(
Friday – Free and open, nothing on the calendar for the evening!
Saturday – My birthday – I am presuming that my husband will be taking me out to dinner … as he has done for my last 28 birthdays.
Sunday – Sloane is taking me out to dinner to celebrate my birthday.
Monday – Work; assist Barbara Fenzl cooking class
Tuesday – Work; assist Barbara Fenzl cooking class
Wednesday – Halloween – I will be making Our Traditional Grilled Pizza for sure that night!
Well, it looks like maybe Friday is my one and only opportunity to make dinner. So, what will I blog about for the remaining "non-cooking" days? Do not fear, I have a couple recipes that I've made and not posted yet. Yep, I've got those in my back pocket.  And I have a craft that I've yet to post. Be sure to stay tuned for all the excitement.