carpeting not cooking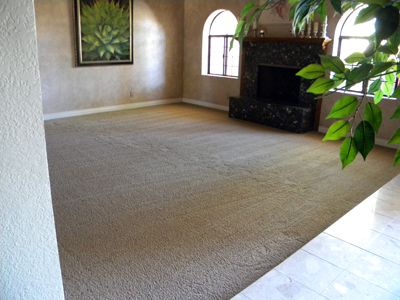 No recipe today… the reason… my house is national disaster area! I am hoping for some catastrophe funds to be flowing my way very soon! Everyday since Easter, I have been boxing up, throwing out, donating, and stacking. Our house is 24+ years old and we have lived in it for 11 of those years and until today, the original carpet was on its floors. Although the picture above looks nice with the new fresh carpet, the rest of the house… not so much! Before the carpet would be able to be torn out and the new installed, I had to face my demon. The name of the demon is stuff, way to much stuff! Although I would never categorize myself as a hoarder, I will have to admit that I'm a bit of a pack-rat. Shoving things that I can not bring myself to part with into every nick and cranny.  I began with the upstairs carpeted rooms; a huge playroom, Connor's bedroom, and an office.  The office was easy, it has a build-in desk and bookcases all the way around the room, and although those are packed to the gills, nothing had to be admitted to or faced in there! Connor's room was another story, he has inherited my tendencies and doesn't want to throw out anything, not even birthday cards received from family and friends for his 3rd birthday, which of course he can't even remember receiving! Sorry, Connor, when you went back to school after Easter, some of those things are now residing happily in the recycle center ready to live a new and better life than they were living shoved in the back of your drawers. The playroom, I can barely even talk about the playroom! Before Marissa went back to Tucson on Easter Sunday, she helped me go through the 3 cabinets full of games, videos, and arts and crafts stuff. Almost an entire carload of that went to Goodwill. Everything that was in those upstairs rooms went into Marissa's wood floored room. See the pictures of that sad scene below – I don't know if and when I'll get the strength or courage to open that door again and face the reality of what is in there!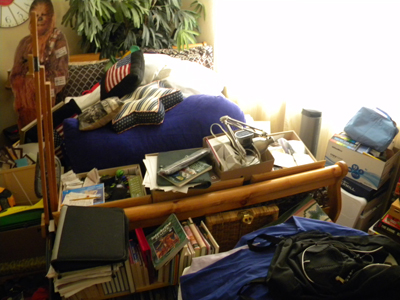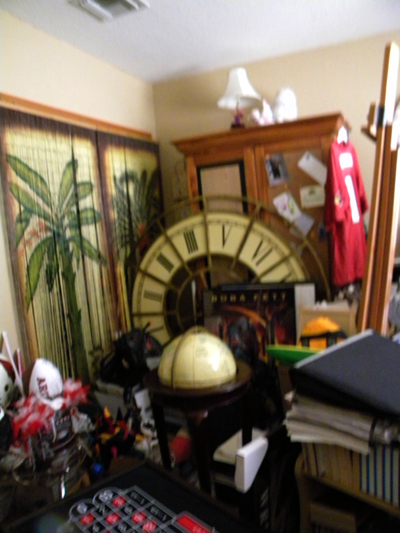 There really are wood floors under all that stuff! Scary! This past weekend, I spend most of my time on the master bedroom, sitting area, closet and bathroom. I thought the playroom was bad – it was a picnic compared to this! Two more trips to Goodwill and I am 46 pairs of jeans, pants, and capri pants lighter. Plus another 24 pieces of workout and sleep ware. I didn't have the time or energy to go through the rest of the clothes, but I will.  This is a promise I'm making to myself and I plan to keep it. All I have to do is look at these pictures with all my stuff on the marble floored areas of the house and the piano out the front door to remind me that I have too much!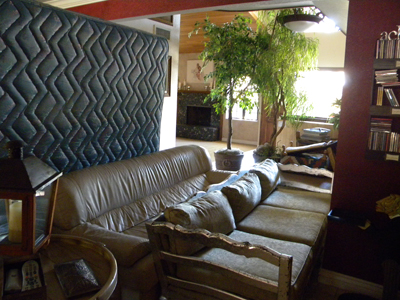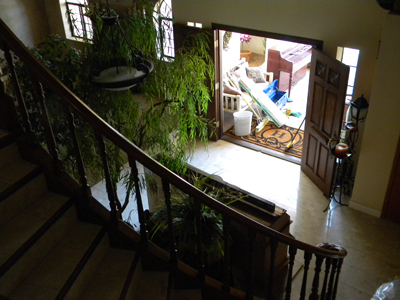 The carpet-men finished the downstairs last night and when I got home from work at 9:30, I made up my bed and planned on going to bed, but ended up working – putting back together the bedroom until 11:45, when I gave up and had to sleep. The carpet-men are currently upstairs, they have Connor's room done and I've got it put back together (well, except for all his stuff, including the life-size Chewbacca, that is in Marissa's room!) and the men are in the playroom now with the office still to go. Alright, that's my life as it stands, now I'm going to say adios and get back to it!