Happy Halloween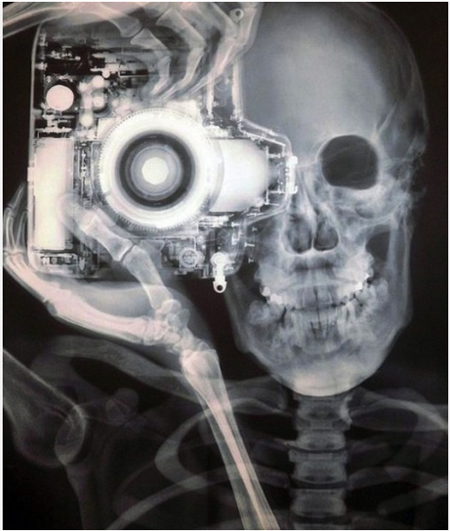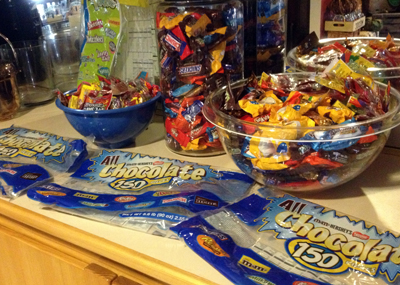 I bought the usual 4 huge Costco bags of candy for tonight. Over 22 pounds of chocolate and sugar for the hundreds of trick or treaters who'll visit our door beginning before sunset.  I bought the candy over a week ago and it sat unopened on the bar until this morning.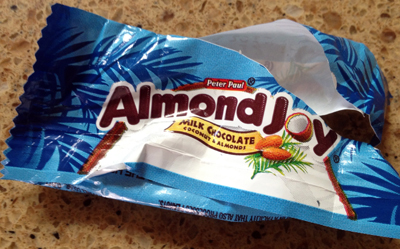 I did my best to resist, but it wasn't even 10:00 AM before I scarfed down one of my favorites… Almond Joy. There are Kit Kats in there too… WILL  POWER. I must exercise Will Power Thankfully, there aren't any Heath bars… now that would be my undoing!
Hopefully this year will be like those Halloween nights of the past, and we'll run out of candy before the night is through and turn off the front porch light. That's the sort of will power I need! No candy – No temptation.
Wishing you a frightful, fun, and safe Halloween. Don't forget to save your pumpkin seeds and MAKE THESE tasty southwest pepitas tomorrow.