peachy chops
Before we get to today's recipe and before I forget, I need to tell you that I'll be on NBC – Channel 12 Valley Dish tomorrow – Wednesday, June 29th.  It's going to be an especially important and good show, so tune in at 3:30, if you can… or there's always TiVo! xoxo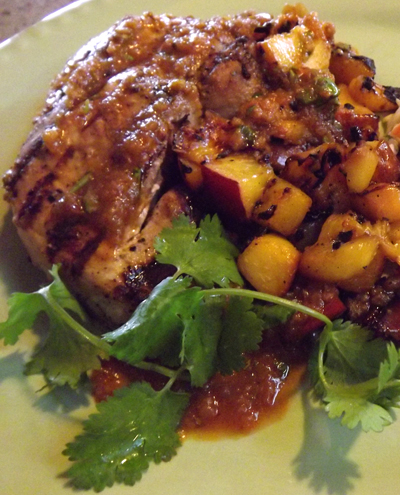 They say that spicy food cools you off in the summer. Strange, but true; hot spicy food make you sweat, then your body temperature actually dips. But then you're sweating, not my favorite cup of tea. In hot weather, I generally gravitate towards cool and refreshing foods like yesterday's grape cooler cocktail, or ice cream, or watermelon.
If you lean more toward spicy food to bring your body temps down, give this grilled dish a try. And even with the addition of all that spice, just the sight and idea of sweet juicy peaches sounds nice and cool!
Grilled Pork Chops and Peaches with Peach-Adobo Sauce
5 large peaches, pitted and cubed, divided
1 tablespoon red wine vinegar
1 tablespoon adobo sauce from canned chipotle chiles
1 tablespoon olive oil
1 tablespoon minced fresh cilantro
4 thick pork chops
3 large peaches, pitted and cubed
Cilantro sprigs for garnish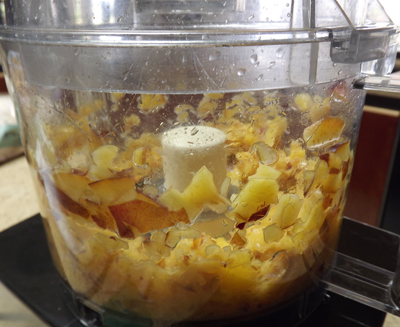 Place about 1 cup of the cubed peaches in a food processor or blender, pulse at first and then turn to high and puree, you should end up with about 2/3 cup of peach puree.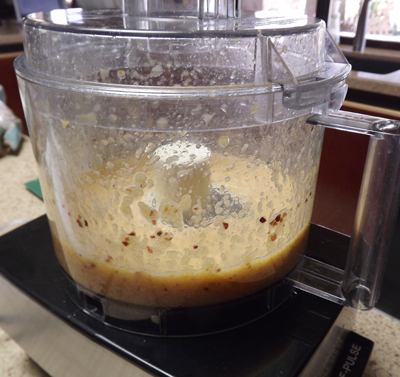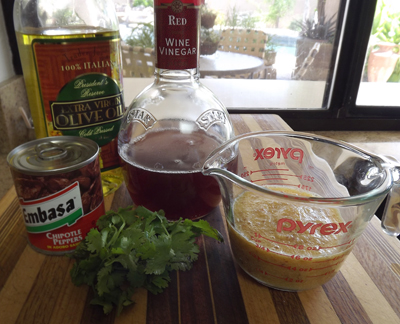 Stir peach puree, vinegar, adobo sauce, olive oil, and chopped cilantro in medium bowl.
Spray grill rack and a grilling basket with Pam. Prepare grill to medium-high heat.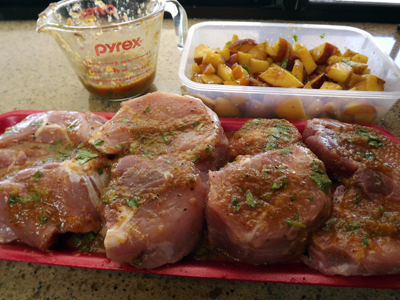 Season pork chops and remaining cubed peaches with salt and pepper. Brush both with peach sauce, set aside extra sauce and cover the chops and peaches and allow to sit at room temperature for 2o minutes while grill heats up.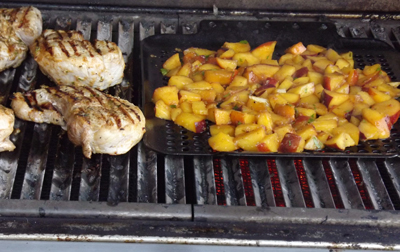 Grill chops until cooked through, about 7 to 10 minutes per side, depending on their thickness. Place peaches in grill basket and grill until slightly charred, about 4 minutes, stirring or tossing to char evenly.
Place 1 chop on each of 4 dinner plates. Surround with grilled peaches. Drizzle remaining sauce over pork chops and peaches. Garnish with cilantro sprigs.
Serves 4