day three of week three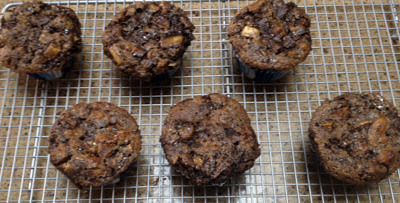 The breakfast muffin recipe of the "Detox Cuisine" Cleanse originally made four muffins, that seemed silly, so I adjusted the recipe to make six.
Don't be afraid when the recipe directs you to fill the muffins to the top, it won't overflow the papers or spill all over your oven, I promise.
The muffins are surprisingly good and nicely filling.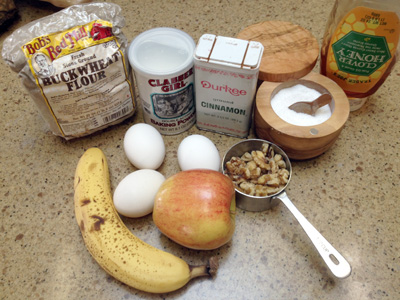 Banana-Apple Buckwheat Muffins
1/3 cup buckwheat flour
1  1/2 teaspoons baking powder
3/4 teaspoon ground cinnamon
1/8 teaspoon coarse salt
3 large eggs
1 mashed banana
1/3 cup honey
3/4 of a sweet apple; peeled, cored and finely diced (such as a Honeycrisp)
1/3 cup chopped walnuts
Heat oven to 350 degrees. Place six baking cups in a muffin tin.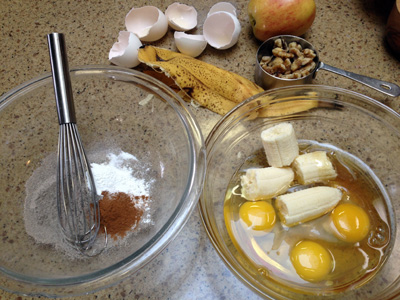 In a bowl, whisk together flour, baking powder, cinnamon, and salt. In another bowl, whisk together eggs, banana, and honey.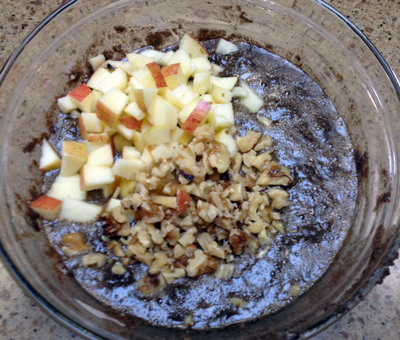 Mix the wet ingredients into the dry, then fold in apple and walnuts.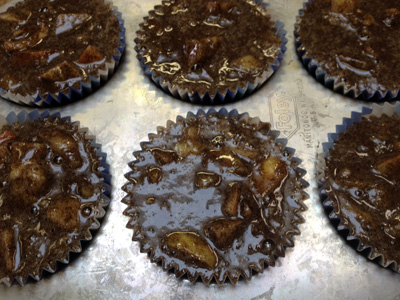 Fill the batter to the tops of the lined cups and fill remaining cups halfway with water.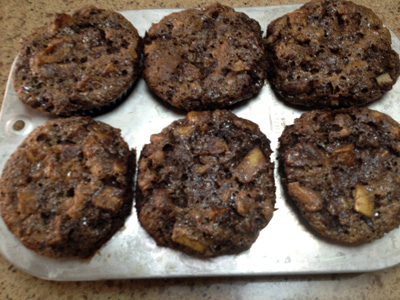 Bake 30 minutes, or until a tester comes out clean. Let cool on a wire rack.
Makes 6 muffins (2 muffins equal 1 serving)

Store in an airtight container up to 2 days.
Lunch on this, the third day of week three, is another portion of the
Shaved Carrot Salad With Baked Tofu
Dinner is a new recipe. It has beets, if you've been following along, you know how I feel about beets. I'll be making the halibut as directed, sans the beets. If you're a beet lover, have at it!