cleanse
Along with making Super Bowl nibbles for today, I'm getting ready to begin a 3-week Cleanse tomorrow morning.
My Illinois BFF, Jen, called me last week and said, "Hey, I have this cleanse for us to do together. We can Skype while we're cooking, and get through it together. Are you in?"
"Heck yes, I'm in."
Whatever you do, I want to do, Jennifer! Well, maybe not whatever, but 3-weeks of torture, why not!?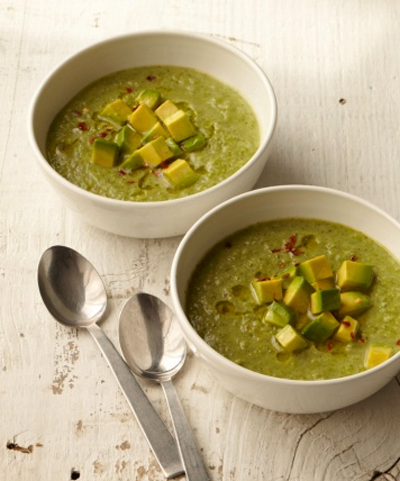 She found the regime in Martha Stewart's new Whole Living Magazine. Here is the link to the on-line version. It is page one, you just keep scrolling through to get the details and all three weeks of recipes for breakfast, lunch, dinner, and snacks.
Since this is all I will be cooking and eating for the next three weeks, I'll be posting either the links to, or the actual recipes here, on a daily basis.
So if you want to do it too, you could begin next Monday, it seems like Mondays are always the best days to start things like this, that way, you'll have time to shop and a full couple of days worth of recipes, locked and loaded when you start, right here on this blog.
So, exactly what is it that I did and made today to get prepared for my first week?
Well, I shopped, it's a lengthy list of mostly produce that you'll need for Week 1.  There is no meat or dairy the first week, so although it is an extensive and long list, it's not expensive. Be sure you make plenty of room in your fridge for all that produce!
I also made up a double batch of the Cleansing Broth and a double batch of the Creamy Broccoli Soup. Double batches, because Dave thinks he wants to do it with me too. I'll keep you posted on how that goes.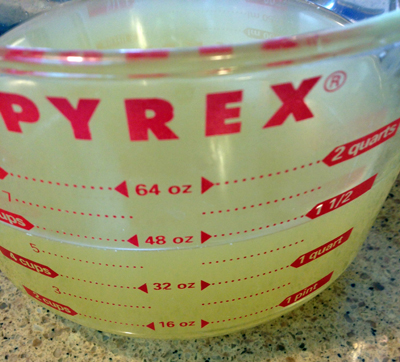 Cleansing Broth
1 large chopped onion
6 chopped carrots
1/2 head chopped celery
1 halved head garlic
2 chopped large sweet potatoes
12 cups water
4 cups spinach
1 bunch fresh parsley
Coarse salt and freshly ground black pepper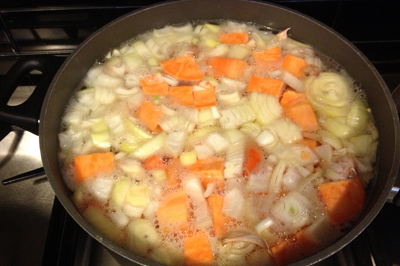 In a large pot, cover onion, carrots, celery, garlic, and sweet potatoes with water and bring to a boil. Reduce heat and simmer 20 minutes.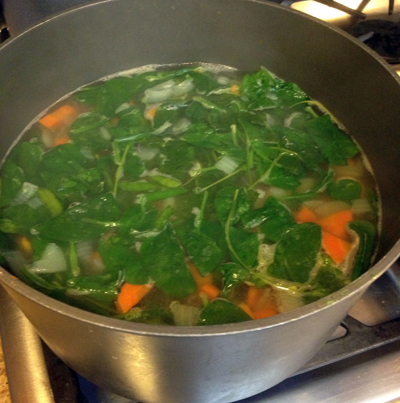 Add spinach and parsley and simmer five minutes more. Season with salt and pepper. Strain liquid; discard vegetables.
Makes about 8 cups
Note: Store broth up to five days in an airtight container in the fridge or freeze up to three months.
Below is my shopping list for Week 1.
Cleanse Shopping List (Week 1 -Partial)
3 red bell peppers
4 avocado
3 heads broccoli
14 cups baby spinach
2 bananas
2  pounds carrots
2 cups cauliflower
1 bunch celery stalks
2 cucumber
1 bunch fresh cilantro
5 sweet potatoes
8 large onions
2 red onions
1 pineapple
2 heads romaine
4 apricots
3 pears
2 apples
2 pounds green beans
1 head red cabbage
1 parsley
2 heads garlic
Fresh ginger root
4 limes
4 Portobello mushrooms
1 bunch kale
1 small hot red chili pepper
1 large bunch basil
2  cups frozen blueberries
9 cups frozen mango
2 cups frozen strawberries
2 cups green lentils
3 cups red lentils
1 package ground flaxmeal
1 package dried cherries
1 package dried dates
2 cups pumpkin seeds
1 jar almond butter
1 jar tahini
1 jar unsweetened applesauce
1 can light coconut milk
It does not include pantry items such as spices and olive oil. It also doesn't include any of the citrus you'll need, since I have a freezer filled with juice, or many nuts, I have a freezer full of those too. Also not many herbs, since I have an herb garden.
If you want to shop for the full week, all at once, as I did, you will want to only use my list as a guide (to let you know what you're in for) but still look at each recipe and fill in with your specific needs.
Top photo and recipe from Whole Living Magazine.