reduce, reuse, recycle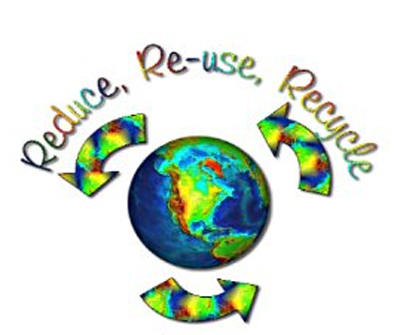 For the Teen Week graduation class, I always purchase flowers and have the kids use them to arrange centerpieces for the dining tables.  Naturally, we had a red, white, and blue theme last Friday. Forty-eight hours we were leaving town and I didn't want the three bunches of flowers to go to waste.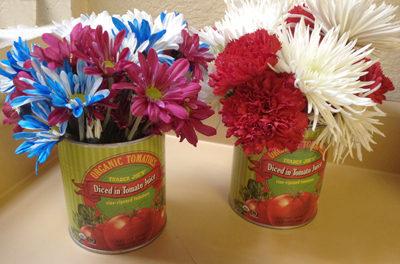 I made up new simple arrangement to give to my dad, to our house-sitter, and to our neighborhood guard gate. Since I didn't want to have to "collect" back any vases I used, I dug through the recycle bin and pulled out the tomato cans we'd used to make our Spaghetti with Sicilian Meatballs.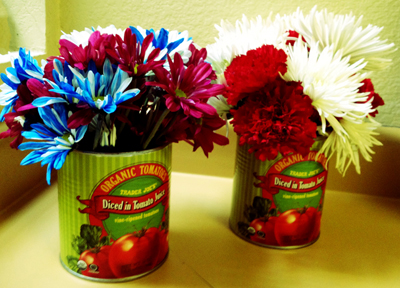 I think they look adorable and it feels good to not only recycle the flowers but to reuse the cans too.