Musée Mécanique
There is something super special, never attempted before, a first time ever – thing at the end of this blog. Be patient and read through to the end. Hopefully, it will be worth the wait!
This, the seventh post about our trip to San Francisco, is the last. We were only there for 4 nights and 3 days, but we packed in quite a lot. So, this is a continuation and conclusion to Sunday.
After dinner at Boudin Bakery at the Wharf, we walked a short distance west to Pier 45, Shed A.  It is there that you will find the well-known and dearly-loved city treasure, Musée Mécanique, an antique coin operated arcade.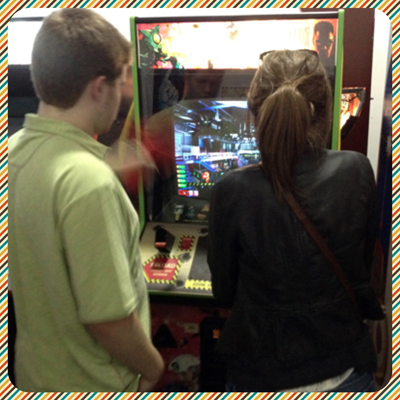 Admission is free…but bring plenty of quarters. Or just plenty of cash, they provide the change machines. The four of us went through more than $30 in about 1 hour. But what FUN!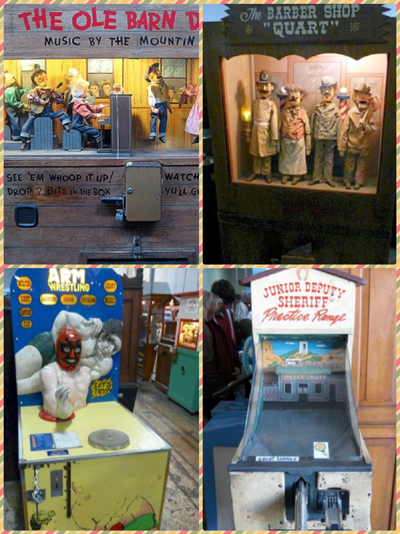 The Musée Mécanique is a for-profit museum and is owned and managed by Dan Zelinsky. It attacks more than 100,000 visitors each year. In 2011, U.S. News & World Report called the Musée Mécanique one of the top three "Things to Do in San Francisco".  The SF Weekly called it the "Best Old-School Arcade" for 2011.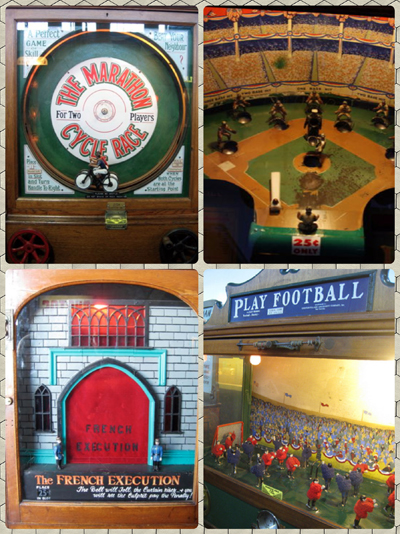 The museum has a private collection of over 300 mechanical games including: music boxes, coin-operated fortune tellers, Mutoscopes, video games, love testers, player pianos, peep shows, photo booths, dioramas, video games and so much more.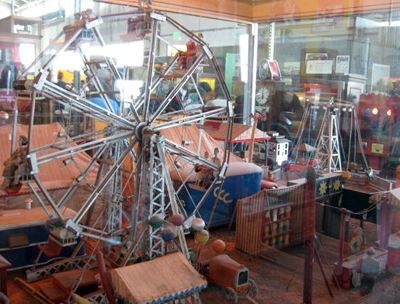 The museum has many rare and historical pieces. A large diorama of a traveling carnival with a ferris wheel and other rides and attractions sits in the center of the museum.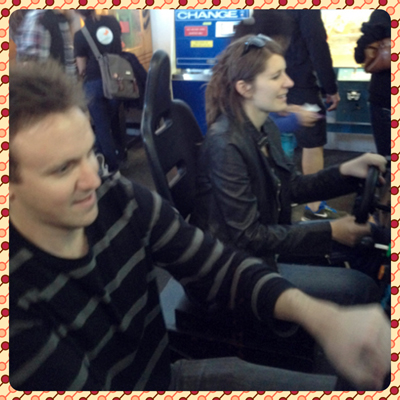 The museum owns what is believed to be the only steam powered motorcycle in the world, built in Sacramento in 1912. The Royal Court diorama features couples ballroom dancing and was featured in the Panama–Pacific International Exposition.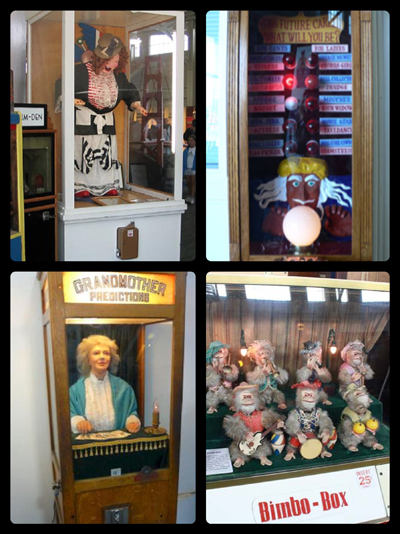 Laffing Sal, a tall, large laughing automaton (upper left in photo above) has been described as "famously creepy" and is the unofficial museum mascot.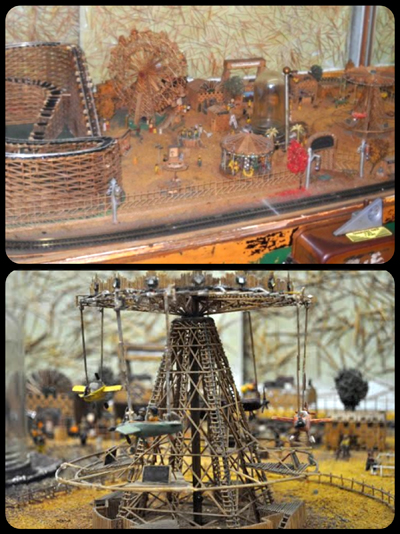 The museum also owns a collection of machines made by prisoners at San Quentin that are constructed using toothpicks .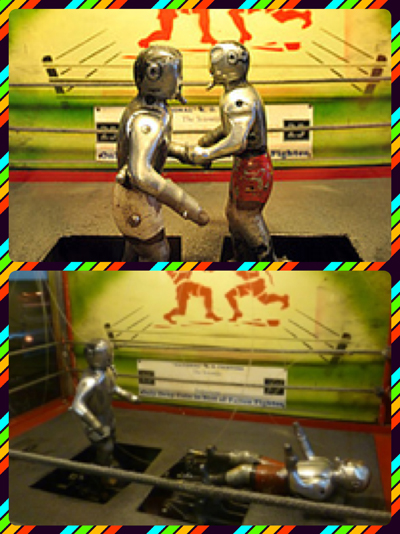 THIS is a great article by Edward Zelinsky about how the museum began.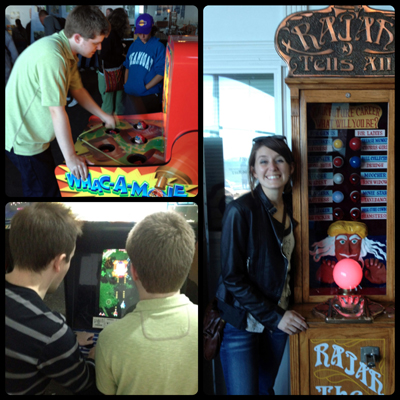 And THIS gives you a nice history of the museum and the drama surrounding the move it made to Wharf in 2004.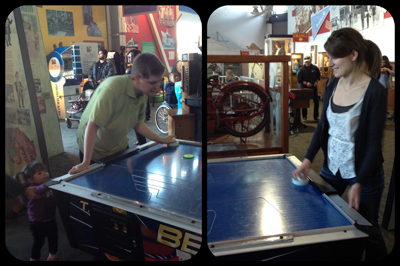 And now a special surprise! OK, I honestly am not sure if this is going to work or not, but I'm giving it a shot and if you would be so kind as to comment, and let me know if it does or not.
Remember how on Monday, I told you that we sat in on a class at the Apple Store on how to use iMovie?  Well, it made me excited to use my iPhone to take videos as well as pictures. And guess what?  I made a "movie" or at least something similar to a movie trailer – with videos from our time at the arcade.
I think that all you have to do to watch it is click on the underlined words "Movie Trailer 1″ that appear under the photo below.
Then that will open another page and click again on those same underlined words that show up on that next page, and the movie should play! Oh, and be sure to turn on your volume.