Happy Labor Day
Wouldn't it be lovely to have a Labor Day picnic?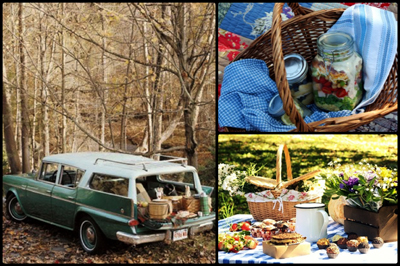 Photo credits: Country Living 1958 Nash Rambler Tailgate Picnic , Mason Jar Salad Picnic, The Full Spread 
If only it wasn't 105 degrees today in the Arizona desert, that is exactly what I would be doing… picnicking in the great outdoors, or at least in my backyard. But since this is my reality, maybe a picnic indoors would fill the void left by the heat.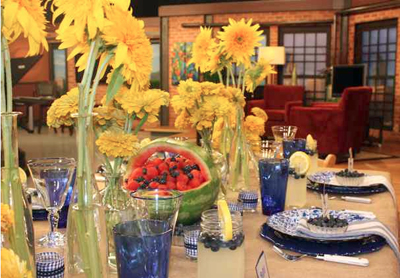 When it cools down in late October and we get our fall temperatures …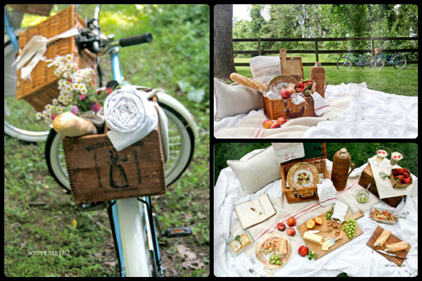 This is exactly what I dream of doing! How relaxing, romantic, and delicious does that look?!?  The images come from one of my favorite bloggers, the über-talented, Heather Bullard, who also happens to have a real job as Contributing Editor at Country Living Magazine and is Editor-In-Chief for Souvenir Lifestyle Magazine.  These specific photos come from the summer issue of Souvenir, which I subscribe to online. That way I can look at Heather's gorgeous images over and over again without searching through my mile-high pile of magazines.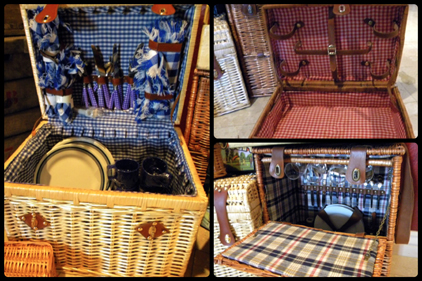 Anyhow, when that October day comes and it is cool enough for a picnic, I am ready. I have a growing collection of picnic baskets, vintage and otherwise. I say "growing" because my sweet friend, Kim Howard, gave me two fabulous baskets when she was in major purging mode at her house recently.  Thank you, Kim!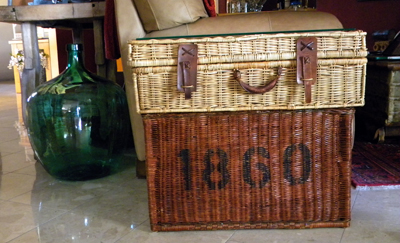 Most of the baskets are displayed in various parts of the house. These two make an end table in the living room. But once I remove the glass top I had custom made, they are ready for action.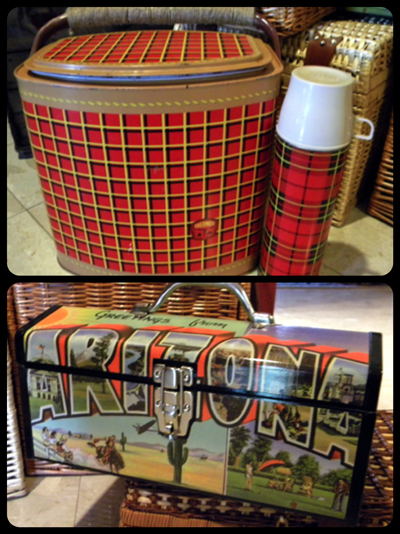 Of course, there are many other wonderful containers one can use for a great picnic – the cool "Arizona" toolbox would be a great vehicle for transporting food and picnic supplies, for instance. And then there is the fabulous vintage tartan plaid cooler and thermos, so retro and perfect for fall. In fact, if you look closely at the top photo with the Nash Rambler, you'll see a green tartan plaid thermos on the tailgate.
So count on a "picnic" post in a couple of months and in the meantime, I hope you and your family have a relaxing fun filled Labor Day. I'll be hanging out here…