end of land tour
We've seen and done some wonderful things… all prior to boarding the ship for the cruise portion of our trip. The final day and night were spent in at The Hotel Alyeska in Girdwood, surprisingly, one of the few ski resorts in Alaska.
Upon viewing the map of ski trails, I've never seen so many black double-diamond runs in one place before!
The best thing I did that last day?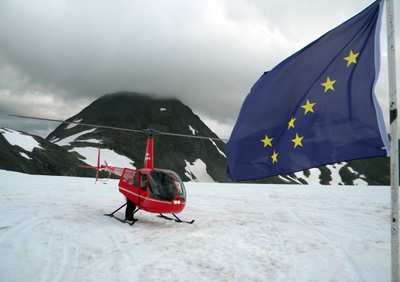 I flew to the top of Punchbowl Glacier, in a helicopter, to visit a team of Iditarod dogs, trainers, and mushers. These dogs belong to the Seavey family.  Twenty-five year old, Dallas Seavey, was last year's winner, the youngest person to ever win the famous race.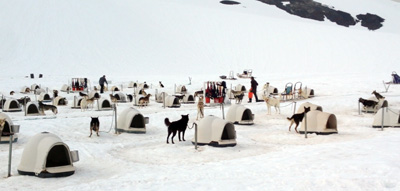 Right there, on the glacier, we were actually able to "mush" a team of dogs! It is on the tops of glaciers that the dogs and trainers live for about 100 days each summer to get ready for the yearly world famous sled race.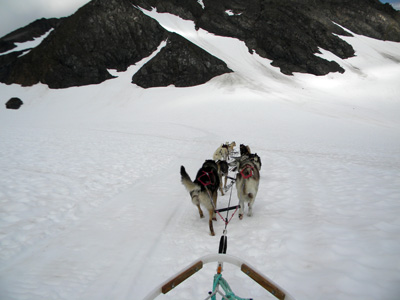 The internet connection here is spotty, at best, so I'll leave you with this majestic image.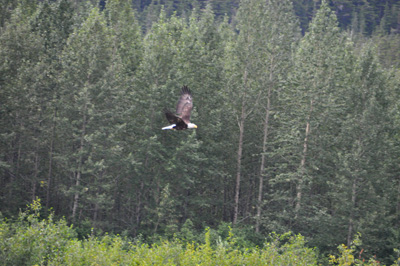 photo credit: Erik Roper