Amazing Alaska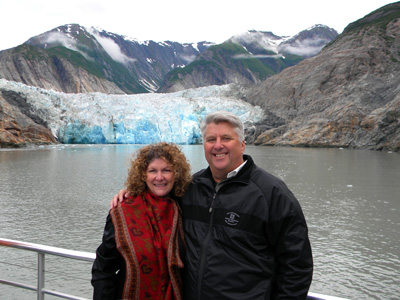 I have very limited minutes of free internet while we are in Juneau… so I give you just a few of my amazing Alaska images. That is Sawyer Glacier behind us in the photo above.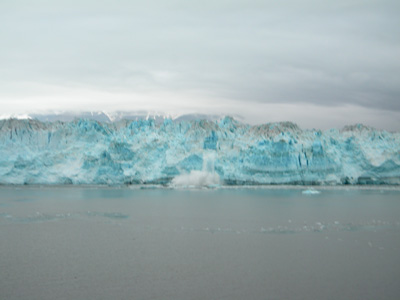 It looks tiny compared to the fabulous Hubbard Glacier. We watched as it calved more than a dozen times. Spectacular!!!
Seriously, an out of this world experience! Then there are the Orca whales – three adults and a baby (see the little fin at the back of the group?)  … who could ask for more?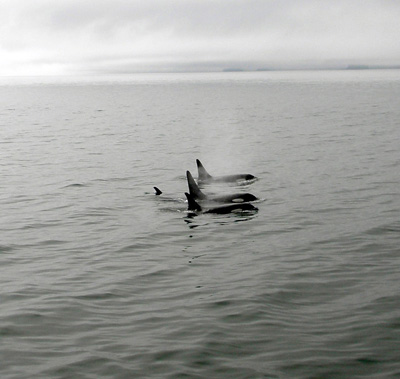 Honestly, I have so very many things to share with you… when I get home… and I am able to post more easily.  This small entry has taken me over an hour to put up, after being kicked off-line dozens of times.  I suppose it's the small price you pay when you're in paradise.