the seasonal birdless birdcage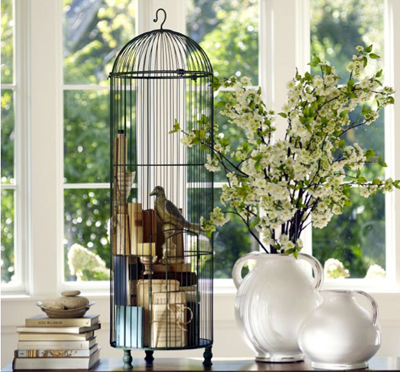 Around this time last year, Pottery Barn had the birdcage picture above for sale. It inspired me to find a big old birdcage of my own and to fill and display it similarly. This PB cage came with a hefty price tag – $199!
I searched high and low for just the right cage, found it, purchased it for $30, hauled it home, and have been struggling ever since with the right place to stick the darn thing!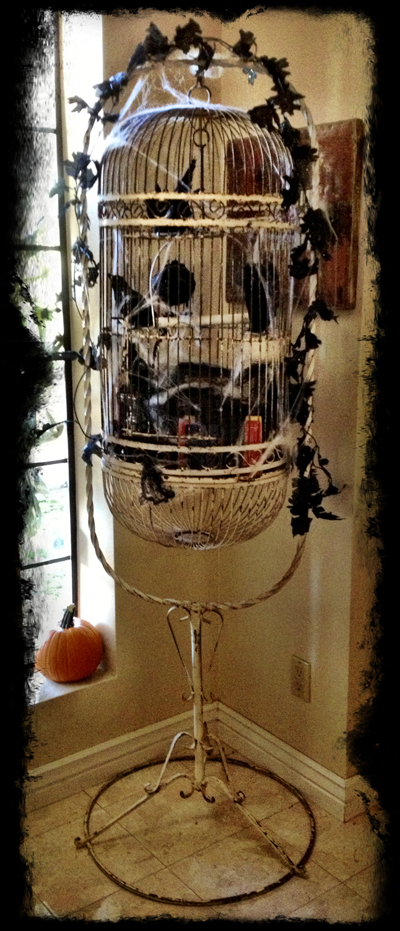 Turns out it serves as a great vehicle for an ever changing holiday display. Here is its current incarnation for Halloween.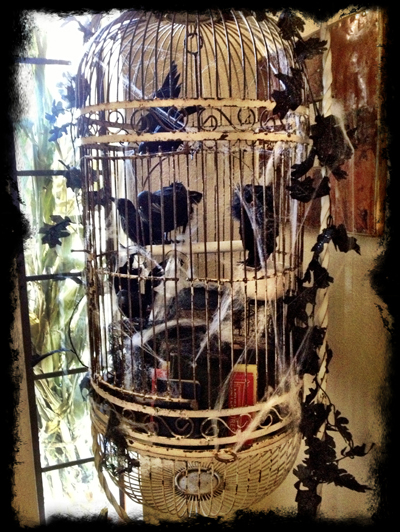 You may find it reminiscent of a birdcage that Peggy and I decorated at her house, last year.
Obviously, these are carnivorous birds.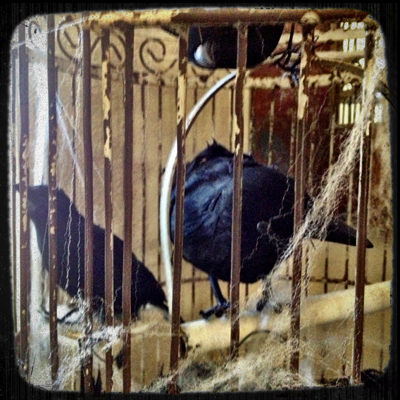 The black crows are pretty cool, but it's the black owl that I like the best.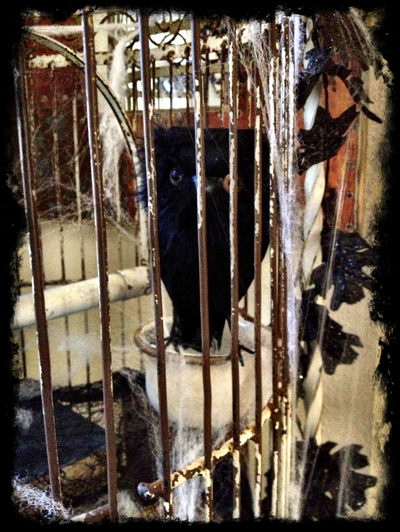 He's somehow spooky and sweet at the time.