The following four ingredients take 5 minutes to assemble…
The resulting meat will be feeding your family and guests for days on end…
And they deliver the most versatile, easy, meal-making thing you'll have had in your refrigerator in a long time.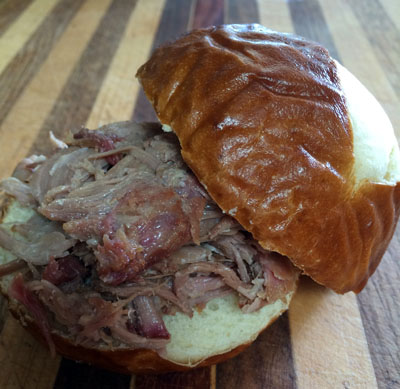 Tender, juicy, and tantalizing Kalua Pork is amazing as is. Stuffed into a toasted roll – pretzel rolls being my personal favorite – is a meal in itself.
But there is so much more you can do with it; add to omelets or frittatas. Fill a wrap or toss into a salad. Pile into tortillas or crisp lettuce leaves, garnished with tomatoes, guacamole and salsa, for sumptuous tacos or lettuce wraps.
You get the idea – this stuff is versatile!
December 24, 2013 2 Comments