This recipe came from the food section of our newspaper and was provided by our local dairy, Shamrock Farms.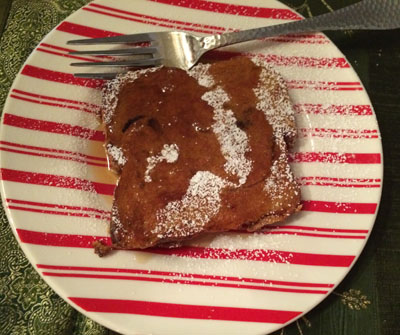 We didn't trim our tree until Saturday, once the kids and my mother-in-law arrived. So the night before, I put together this breakfast dish while I waited for Marissa's plane to get in from San Francisco. It was scheduled for midnight, but delayed until 2:00 AM. I made good use of the extra two hours and wrote out all my Christmas cards as well… blurry-eyed, but I got it done!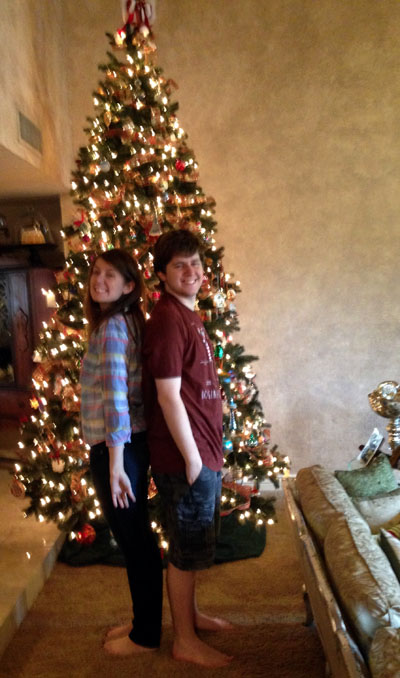 We all enjoyed breakfast and tree-trimming, with carols playing in the background and coffee and hot chocolate mugs in our hands.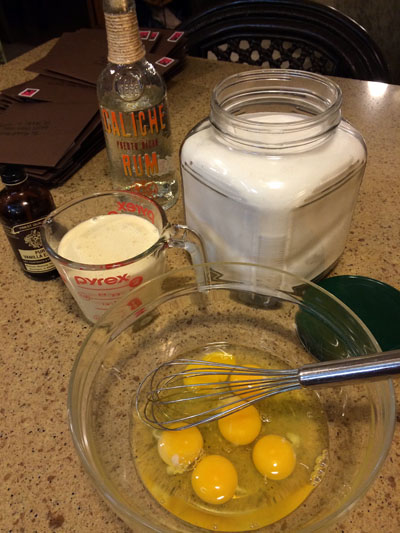 I made a few changes to  the recipe; using actual rum instead of rum extract and subbing cinnamon bread for the firm white or whole wheat that was suggested. Additionally, I've decreased the amount of eggs used in the mixture.
This eggnog French toast was a huge hit with the family and will likely become a new holiday tradition for us.
December 23, 2013 4 Comments