As I've told you many times before, I am NOT a baker.
I don't like to bake.
I don't have the patience to bake.
I am not skilled at baking.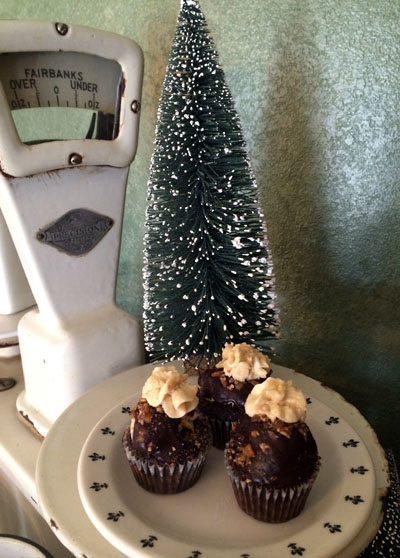 That being said – I baked these cupcakes… and they are The BOMB!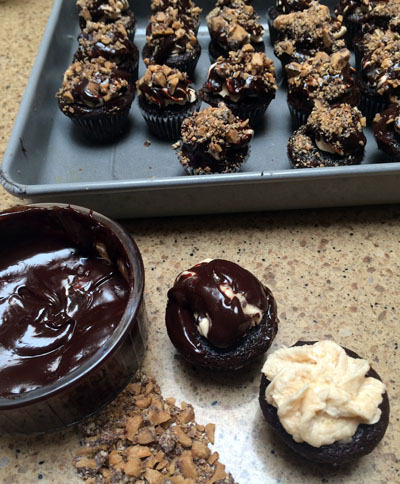 Seriously! I gave Connor one to sample and his eyes rolled back in his head with delight! He made me promise him that I would make them for his birthday in May. That is a promise I intend to keep!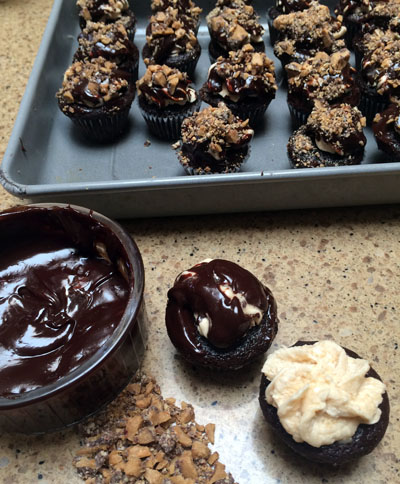 The recipe came from HERE.
If every recipe on bakersroyale.com is as scrumptious as these cupcakes, and if YOU love to bake, you should be going to this site everyday from here on out!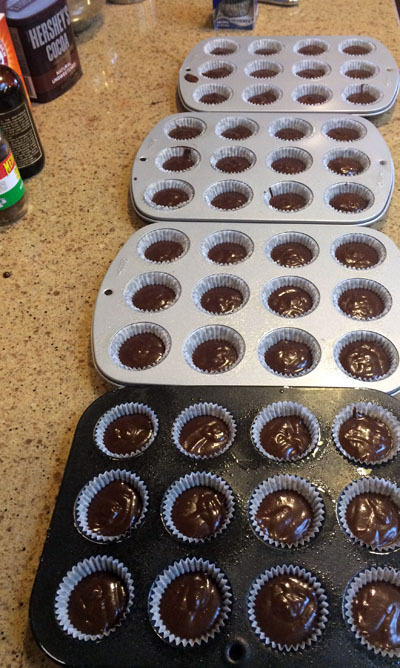 All I did was change them from standard cupcakes to mini cupcakes. Otherwise, I followed the recipe almost as written and they were perfection! So much so, that I could eat the caramel frosting, with a huge spoon, for breakfast, lunch, and dinner!
OK, maybe not! The frosting alone has a pound of butter – but to be fair, there was quite a bit of frosting left over, even after all the cupcakes were made.
To prevent me from using a spoon to eat it for breakfast, lunch, and dinner, I put it in the trash and then dumped the nasty contents of my Roomba on top of it!
I can't have that sort of temptation around here!
December 19, 2013 2 Comments