I served this appetizer at the Christmas Craft Party and I'll be bringing it to a family Christmas party next this weekend. (I think I may be in denial that Christmas is a week from Today!)
It is chicken nachos, minus the chips!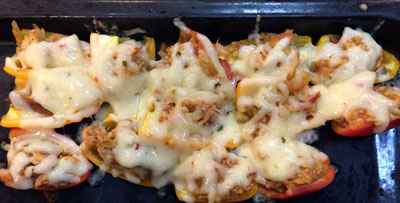 In the place of chips are those adorable mini bell peppers you can find in most grocery stores and always at Costco.
I was in a super time-crunch for the craft party so I used a new product I found at Costco, rotisserie chicken breast meat. It came in a 2 1/2 pound package, I pulled out what I needed, and froze the rest.
December 18, 2013 3 Comments