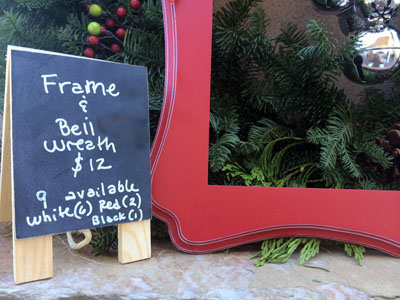 As usual, I found all the craft ideas for the 2013 Christmas Craft Party on Pinterest. This is a craft I really wanted to do, but wasn't able to finalize until 2 days before the party.
The problem was finding reasonably priced frames. Even with 50% off at Hobby Lobby and Micheal's, the best I could find were around $19, and that was just for the frame. I'd still need to add in the cost for the bells, ribbon, and twine.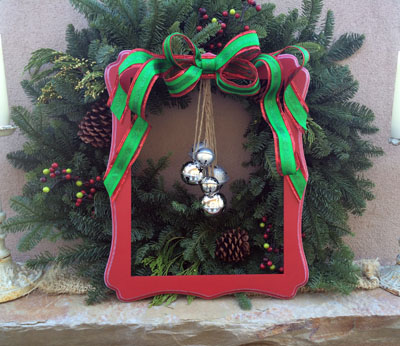 I was about to give up when I decided to give Micheal's one more look-see. I found the clearance aisle and lo and behold, I found 10 perfect frames!  They were exactly what I had in mind and they were marked down to only $8.00. I bought all the red, white, and black ones off the shelves.
Then, I went to get the bells and found that they were on sale for 50% off.
Now that's what I call a successful shopping excursion!
Fine the easy instructions below and then be sure to read to the end and hear (and see) my pitiful and sad bow story – that has a happy ending.
December 10, 2013 6 Comments