If there was one food, dish, or recipe that you could eat for the rest of your life; as much as you want, as often as you like, from now until eternity – without gaining an ounce – what would it be?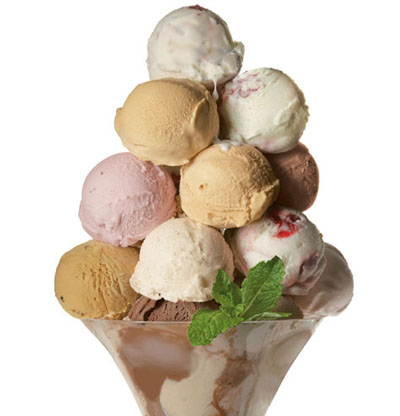 If you would have asked me that question a few weeks ago, I would have said, "Ice Cream!"
Ice cream is my go to answer to any question that begins with "What food would you…"
I love ice cream; the coldness, the smoothness, the creaminess, the richness, the pure happiness that ice cream brings. And that is why we rarely have ice cream in our house!
But ask me that question today – my new answer is, "Chile, Cheese, and Chorizo Bread Pudding."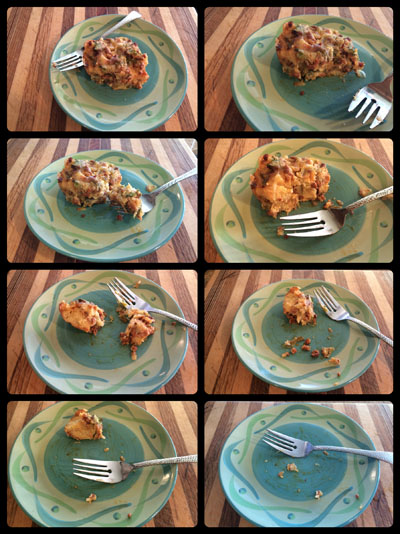 I developed this recipe for my classes at Les Gourmettes and I could not love it more! I am quite certain it is as calorie and fat laden as ice cream, if not more so. It's full of bread, cheese, chorizo, more cheese, eggs, and milk. And it is SO GOOD!
Perfect for breakfast, lunch, or dinner. It is just perfect, in every possible way. It is amazing! Well, except for the calorie/fat count – on that front – it sucks!
I made it twice last week. First for the class and then again for a dinner party the evening before Thanksgiving that we had with our family and Marissa's boyfriend, Jeff's family. One of the guests was vegetarian, so for the dinner party, instead of using a 9×13-inch pan, I made two 8×8-inch pans. One with the chorizo and one without.
The recipe is for the larger pan but the images are of the two smaller pans … just to clarify … so you aren't confounded by the instructions vs. the photos.
Oh, and if you don't have time to make the red pepper sauce, it's still delicious with out it. Just saying!
December 4, 2013 4 Comments