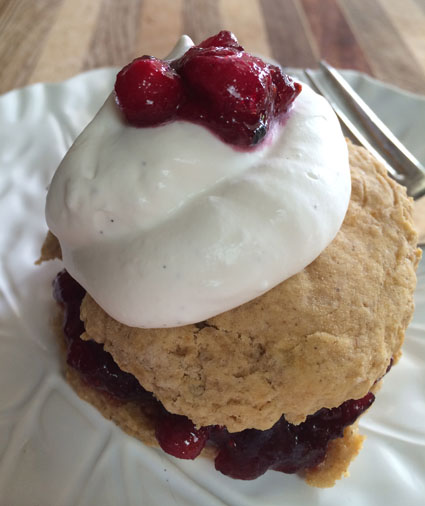 The final Thanksgiving leftovers recipe of the season is a dessert, using up the last of your mashed sweet potatoes, cranberry sauce, and whipped cream. It's a wintertime take on strawberry shortcake.
If your sweet potatoes weren't mashed, mash them before making these biscuits.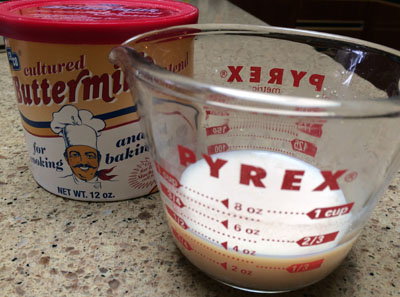 Oh, and did you know that you can buy powdered buttermilk? I'm not certain if I've mentioned this product before, but it sure is handy to have when you have all the ingredients for a recipe … except buttermilk. And isn't that the point of using up leftovers – being able to use what you have and not having to make a special trip to the grocery store? It's simple to use. Just as with powdered regular milk, you just mix with water.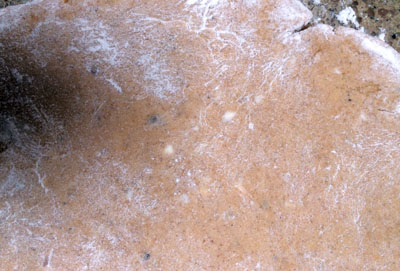 One last note – One of the secrets to light and flaky biscuits is to not overwork the dough. When handled with a light touch you should be able to see specks of the fat, whether that is butter, as in this recipe, or vegetable shortening or lard. Less is better when it comes to biscuits.
December 2, 2013 1 Comment