Happy
Birthday,
Marissa!
My sweet girl was home to celebrate Thanksgiving for four glorious days, but flew back to her home in San Francisco last night, just four hours short of her birthday.
So, once again, I am not with her on her most special day. Makes a mom kinda sad.
We did have a little birthday lunch with her yesterday at The Arrogant Butcher.  Along with Connor, we also had two of her BFF's, Lindsey and Kaley, there for the celebration.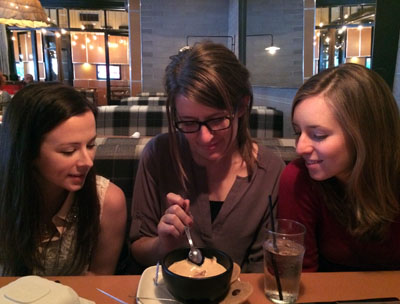 Here are the three girls – pondering the strange peanut butter dessert the waiter brought for her.
December 1, 2013 1 Comment