Posts from —
November 2013
I usually use the leftover Thanksgiving turkey to make enchiladas, chili or tacos. This year… Turkey Gumbo!
The thing about gumbo is that you have to start with roux. The thing about roux is that you have to stir constantly … for a long, long, long time! And the thing about stirring constantly, is that I hate having to do that!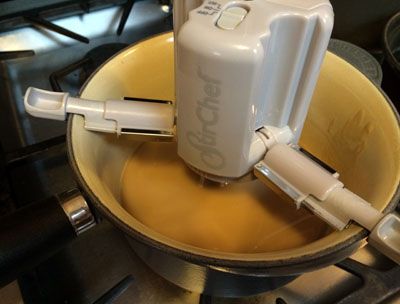 Several years ago I received an automatic pot stirring thing-a-ma-jiggy, called the StirChef Saucepan Stirrer. It has sat in the box and never been opened … until yesterday, when I made this gumbo. I've had it so long that the batteries that were included – were corroded.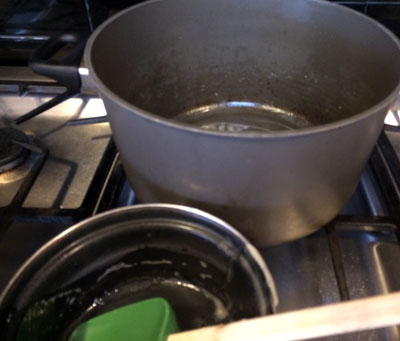 Guess what, I should have left it in the box. It was useless. It only fit into the smallest of my saucepans and the paddle turned so slowly, seriously ridiculous!
Here are some of the reviews I found on Amazon:
"I spent one dollar on this at a thrift shop and I still feel like I was ripped off. It is no surprise they are already out of business. The thing doesn't even fit on all but one of my saucepans."

"I just set this up for the first time to make a roux… what a joke!
It fit the pan and that is THE ONLY thing that was a positive. As soon as those worthless paddles hit that hot oil and flour, they began to dissolve!"

"Attaching the StirChef to my new 4qt saucepan, I turned it on to stir some chopped vegetables for 10 minutes at low heat. After about 4 minutes the flimsy plastic blades began to melt, adding an interesting but unwanted taste to the vegetables."
Evidently this lame product is a collector's item of some sort. On Amazon it sells for nearly $90 new and $60 used. Mine has only been used once. I'm willing to sell it for a mere $45.99.
Any interested buyers out there? No? OK, maybe you'll be more interested in my Gumbo recipe.
If you watched the live Food Network Thanksgiving show last week, you might have seen the round-table discussion at the end of the show. I didn't see it live, but caught a bit of it online.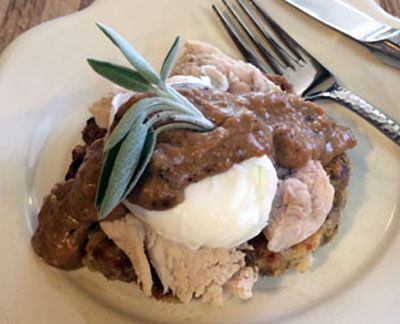 Some of the leftover ideas the chefs tossed around sounded fabulous – Thanksgiving Eggs Benedict" w/Gravy, Sweet Potato-Cranberry Shortcake, and Turkey Gumbo. Since this was a rapid-fire sort of affair – as in "everyone was talking over everyone else" – there were no recipes given.
Those were the three dishes that caught my fancy, so I thought I'd use their suggestions and create the recipes myself.
Today, the "Benedict" breakfast.
Tomorrow, the gumbo.
The shortcake on Sunday.
Get those leftovers out and make these recipes along with me…

A Blessed and Happy Thanksgiving from my home to yours. xox
Tips for Entertaining
or How to be the Hostess with the Mostess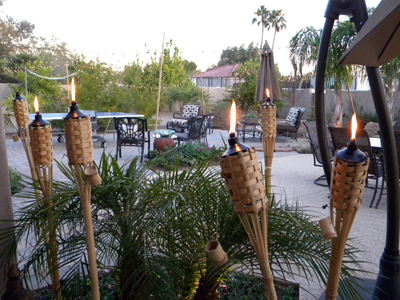 Theme: The jumping off point for all my entertaining begins with choosing a theme. Some are built-in; holidays, birthdays, seasonal gatherings. Even then, selecting a color palette helps the event have a cohesive feel and flow and makes planning so much easier. Make a list of what you already own that works with the theme or palette, and then buy or borrow pieces that you want to incorporate.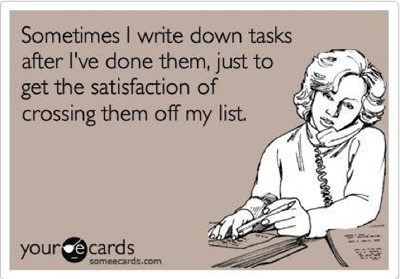 Make a list of everything you need to get done and set deadlines. Put big, time-consuming projects, such as cleaning the house or tracking down tables and chairs, at the top of your list.
Build menus around dishes you already know how to make and are comfortable with, and then add one or two new recipes.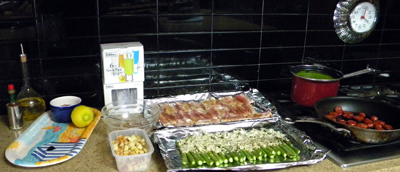 Prepare as much as possible ahead of time, so you're able to relax and enjoy your party! Many recipes have "do ahead" notes. But even if the recipe you're using doesn't, get into the habit of thinking about what can be prepared ahead. If you're not sure, search online for a similar recipe and see if it has "do ahead" notes.
If you're still at a loss, drop me a line and I'll help you figure it out.
Do not be afraid to take short-cuts with store-bought items.
I do it.  All. The. Time.
I am not a baker, so I'll buy dessert from a bakery or I'll just pick up a variety of little sweets from Trader Joe's. Trust me, your guests will remember how much fun they had, not if you made your own pie crust or used a store-bought crust.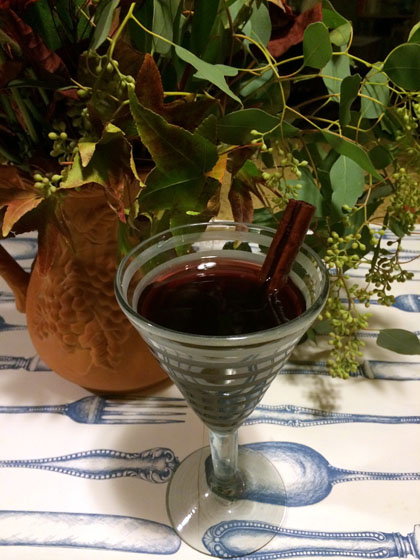 Have a Signature Cocktail. It sets the tone for the evening. It let's your guests know you went to a bit of extra effort. Even if it's just a glass of champagne with a splash of juice and a berry added, it makes a statement. Have the drinks set on a tray at the entry. Add a little sign, such as: "Welcome, please enjoy our Signature Cocktail – Rojo Sangria"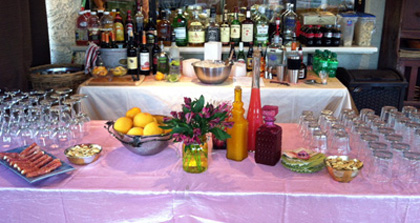 Throwing a party is very intimidating for some. For others it seems to come naturally.
I remember the first "adult" party I planned and held. It was a baby shower for a work friend. I was a 17-year-old junior in high school at the time and living at home with my parents. The mother-to-be was about five years older than me and we were close work friends. She had no family in town, so of course, I just had to be the one to throw the shower for her!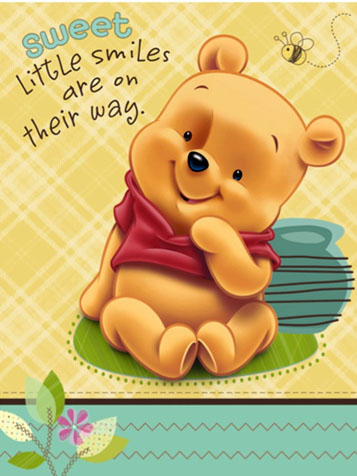 The guest of honor was decorating her nursery with Winnie the Pooh, so that was the party theme. Winnie the Pooh invites, napkins, paper plates and decor. I cringe now to think how tacky it was, at least by the party standards I have today. But at the time, at least as I recall, it was a fabulous, highly praised, fun and very chic affair! Maybe that is where and how I was first instilled with the "entertaining confidence" I have always had. Thanks, Pooh Bear!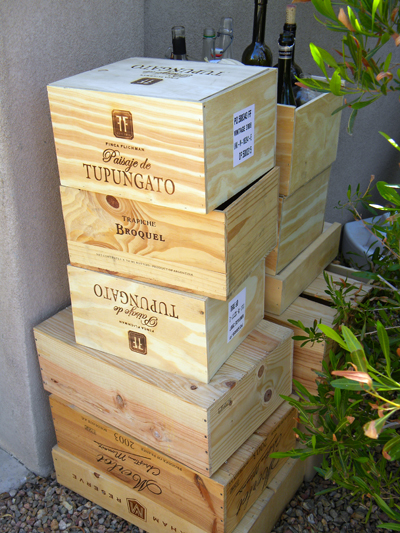 I mention my party standards, because those have changed considerably in the many decades since that first baby shower. I rarely use paper plates, unless it's a picnic or pool party. But, when I'm invited to a party with paper plates, I honestly do not even notice. It's just one of the standards I set for myself. Plus, I have the storage space needed for all sorts of party supplies, and I know that is a true luxury.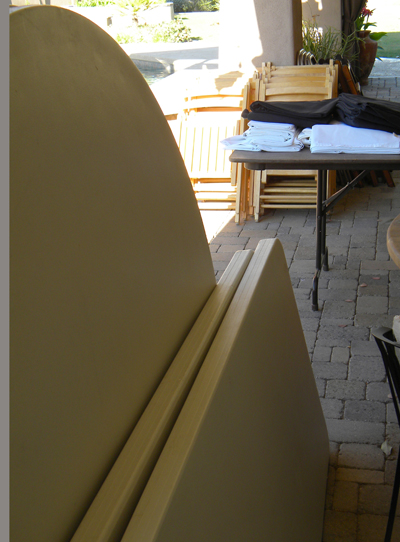 And when I say, I know, I really do know!
Our first home was a townhouse with less than 900 square feet. We lived there for seven years and threw more parties than I can count. Wedding and baby showers for friends. New Year's Eve dinners, Marissa's baptism, and her first birthday party. Every holiday from Easter and 4th of July to Thanksgiving and Christmas dinners. Plus dozens of dinner parties and even a Murder Mystery Costume Party.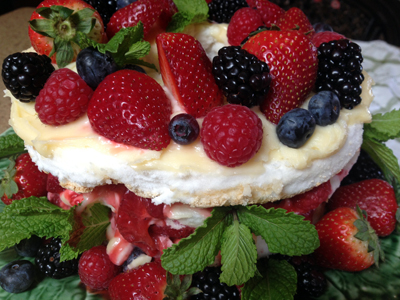 We were living paycheck to paycheck for the better part of those years. Actually living on credit cards and using one credit card to pay off another – during some particularly difficult times. This was before grocery stores even began accepting credit cards. Do you remember back that far?
But entertaining and being with family and friends was, and always has been, a priority for us, so we made it work.
My point is that life, and things in general, don't have to be picture perfect to entertain.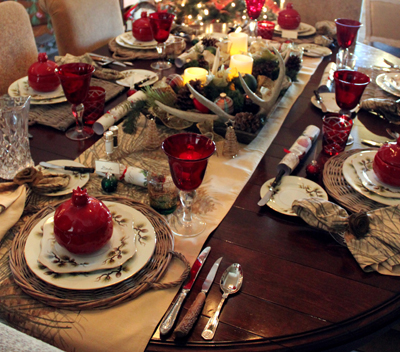 Yes, I live in a large lovely home now and I am blessed in many ways. Still, I don't stress about making things perfect. Point in case – three years ago I fired my "every other week" cleaning person. Why? Because I honestly could not stand to have even one more thing in my house broken, chipped or cracked by someone who was careless or feeling rushed.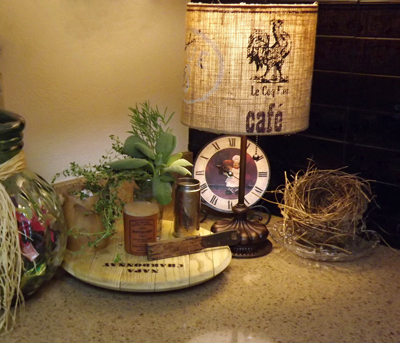 The trade-off … my house isn't as clean as it used to be. I keep the kitchen spotless… because it's my work space, my office, my sanctuary.
But the rest of the house… it's much dustier and a little more cluttered then it used to be.  The one time that it's guaranteed to be dusted and "picked up" is when I'm having people over.
So, yes, entertaining helps me keep my house clean too.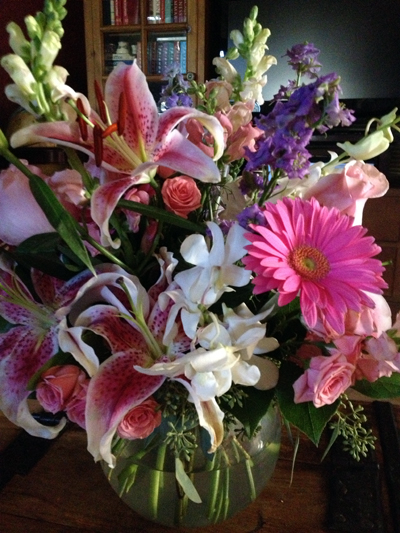 So… do not let excuses like, "I don't have enough room, or enough stuff, or enough money" (there's always pot-luck and BYOB!) or enough "whatever" prevent you from entertaining your loved ones.
Just do it!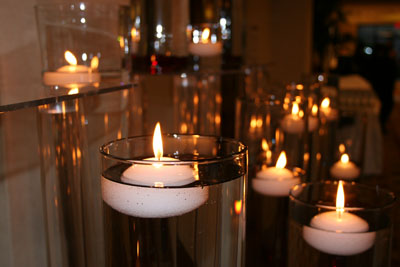 Here is my "One Month Before" Party Timeline. It is for very special occasions – the big party. This can be scaled down to a "one day before" timeline for when, on a Thursday afternoon, you invited your best friends over for cocktails and appetizers on Friday night.
[Read more →]
The post entitled, "help me, help you," received not only many thoughtful and inquisitive comments, which I was blatantly soliciting, but also several personal emails.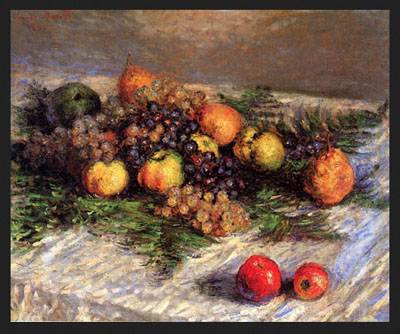 There was a common theme that ran through them.
"What are your 'must have' items for a well-stocked Holiday/Entertaining pantry?"

"I need helpful Entertaining Tips."

"Do you have tips for last-minute holiday entertaining?"

"I love your Thanksgiving Timeline, it has helped me year after year to stay on track. I know you host many parties, how about a Party Timeline?"
OK, you asked for it, you got it. Since Christmas is exactly one month from today (do not panic!) … I shall take on each of those topics/questions, over the next several days.
Today we shall tackle ….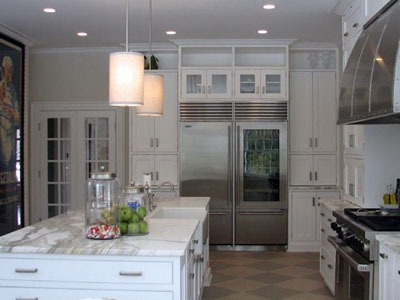 The Well-Stocked "Entertaining" Pantry, Refrigerator & Freezer
Freezer
My #1 must-have is Frozen Pizza Dough. Obviously you can make mini-pizzas or foccacia, but an even easier option is to roll out, cut into thin strips, brush with olive oil and sprinkle with Italian seasoning and grated Parmesan then bake. You now have warm delicious homemade bread sticks.
Next time you buy a Baguette, by an extra one. Slice, place on a baking sheet, drizzle with olive oil and toast in the oven. Cool and then throw into a freezer zip-lock bag. They are perfect for last-minute appetizers; crostini, bruschetta, added to a cheese plate, or topped with a savory purchased spread.
Puff Pastry. My freezer is never without this most versatile workhorse. It is like magic. To make sweet or savory tarts, all you have to do is roll it out, spread something on it, bake, and then slice. Puff Pastry is an appetizer base miracle worker that can be topped with virtually anything — any cooked chopped protein, cheese, vegetables, tapenade, or pesto – you name it.
Frozen Berries. At the ready for refreshing blended drinks or quick dessert with that puff pastry.
Nuts of all types. Storing nuts in the freezer is better than storing them in your pantry. The freezer prevents the natural nut oils from becoming rancid. They thaw in minutes. Healthy and convenient.
Shredded Cheese. When you have bits and pieces of cheddar, mozzarella, or jack cheese left; shred it and freeze. Now you'll have it at the ready when you want to throw together that quick crostini or bruschetta with your frozen baguette slices.
Frozen Juice Cubes. Make juice cubes from leftover cranberry, orange, or apple juice, and lemonade for that matter; then drop a couple into champagne for an always festive and instant cocktail.
Selection of Frozen Hors d'oeuvres (you know I get mine at Trader Joe's)
In the comments of the "help me, help you" post, Karen asked for "Pecan Pecan Pecan stuff!"  There are pecans in some of my Thanksgiving recipes.
My favorite Thanksgiving recipe with pecans is my stuffing. Man, I really love that stuffing recipe!
But I double checked and realized I did not have a recipe up for pecan pie. I haven't made a pecan pie in years… it's just so rich … and our family really loves pumpkin pie, so I figure, why bother?
But Karen asked, and I shall deliver!
And not just with any old pecan pie, but a pecan pie with chocolate … and with bourbon … and Cinnamon Whipped Cream … BOOM!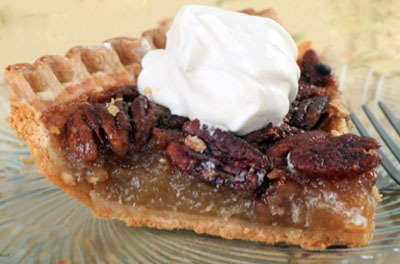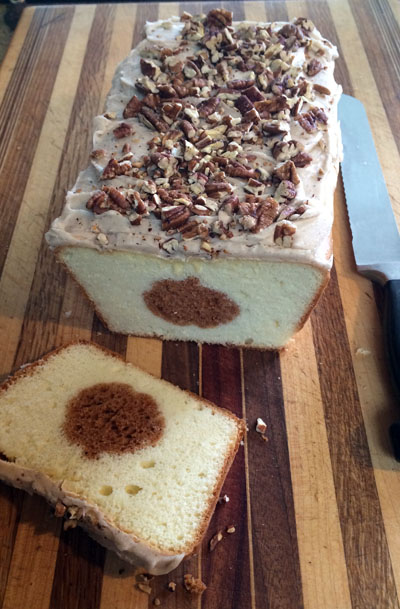 Last November, I found and pinned this adorable dessert recipe on Pinterest. Like so many things I pin, I didn't get around to making, as planned, last holiday season.
But, also like so many wonderful things I find on Pinterest, it was there when I wanted it (that is the joy and wonder of Pinterest!) and I got around to not only making it this year, but also sharing it with others at the cooking class I taught last night at Les Gourmettes Cooking School.
I've rewritten the recipe to be a little more clear and detailed.
When I first tested the recipe, I used two different size pumpkin cookie cutters. A 3×3-inch cutter that made the most of the pumpkin bread cutouts. And a smaller 2×2-inch cutter.
I was surprised to find that the cutouts from smaller cutter looked nicer when the cake was sliced.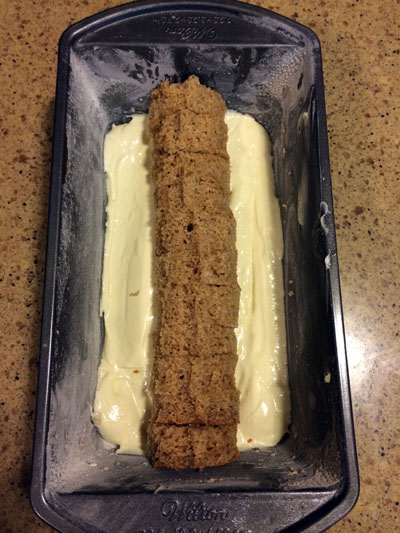 This is a photo of the second cake I made, once I'd figured out the tricks and tweaks. All other photos are of cake number one.
I found that covering the bottom of the loaf pan with a thin layer of the pound cake batter, then arranging the pumpkin bread cutouts on top, created a cleaner and more defined pumpkin look.  This is something that could not be done with the larger cutter, because the cake would be too tall and not covered with enough pound cake batter down the center, on the top.
There is a bonus TIP at the bottom of the post. Just in time for all of your Holiday Baking. You are gonna LOVE it!
I needed to find a small pumpkin cookie cutter for a dessert recipe I am teaching at my class tonight at Les Gourmettes Cooking School. I didn't have to go to the store to buy the cutter.
No, that would have been too easy.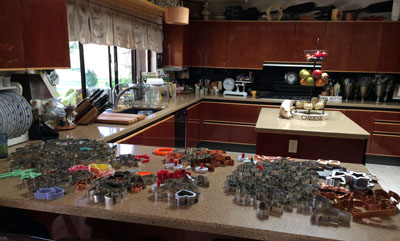 I had to find it amongst the hundreds of cookie cutters I already own. Honestly, getting in the car and going to Sur la Table to buy one, would have been quicker and less frustrating!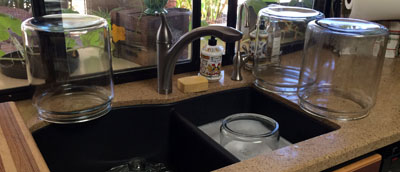 I store the cookie cutters in these four jars, which I had just washed after emptying them all in search of the one elusive cutter. It's a job that needed to be done. I store the jars on top of the cupboards in the kitchen. And we all know how greasy and nasty the stuff on top of kitchen cupboards get!
Do you want to get a taste of the huge cookie cutter collection that I've amassed after teaching children's cooking classes for 18 years?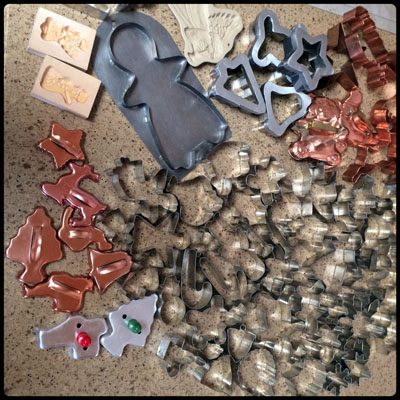 Sure you do!
We might as well start big. Not surprisingly, the largest collection are the Christmas cutters. Nearly 100 here, alone.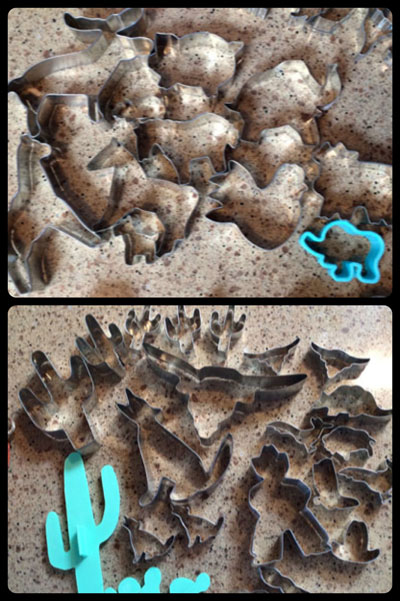 Animal cookie cutters are always fun. Elephant. Moose. Pig. Horse. Giraffe. It's a regular zoo over here. When you live in the desert southwest, one saguaro cactus cutter will not do. You need at least six! Howling coyotes, boots, cowboy hats, buffalo, prickly pear, chili peppers, roadrunners, armadillo, longhorn … no cliche is to be missed.
With holiday baking in full swing, I wanted to share a tip with you that I've used for years, more times than I'd like to admit.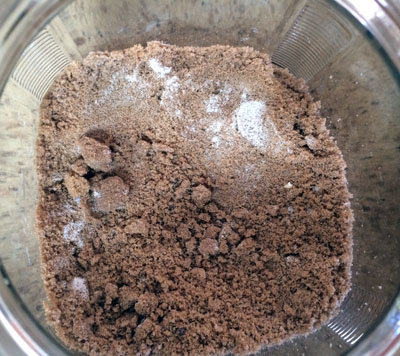 Don't you hate it when you open your container of brown sugar, only to find a rock hard, impenetrable, tough as nails substance? Yeah, see those white patches in my sugar above? That's where I could barely scratch the surface with the metal measuring cup.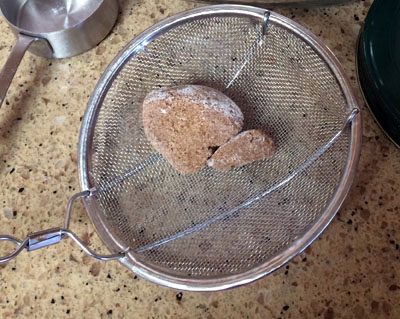 I was able to chisel out a chunk. I then "grated" the sugar rock with a strainer into the bottom of the baking dish for THIS recipe. If I would have needed the brown sugar to be mixed with other ingredients, as it is in chocolate chip cookies, I would have called my sweet neighbor, "Gladys," asking to borrow sugar.
How many times has this happened to you?
If you're a non-baker like me, more often than you would like to recall. What do you do when it occurs?
Begrudgingly, jump in the car and head to the grocery store?
Call a Gladys to "borrow" sugar?
Throw the brown rock sugar away?
Well, No More!
If you're in a real pinch, and are mid-point in your recipe, you still may want to call Gladys. But you'll be able to pay her back a few hours later when you've revived the rock sugar in that container.
Here is the trick that works.
Every! Time!