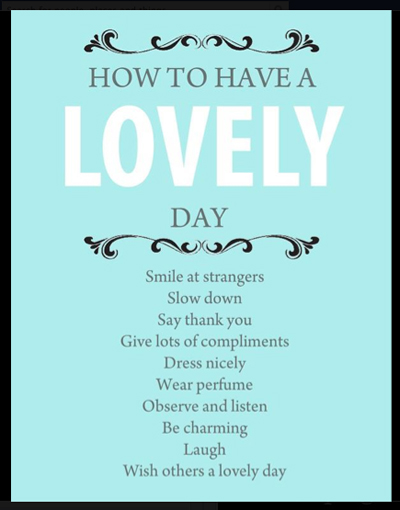 What a lovely sentiment about having a lovely day. Seems like a nice way to begin today's post.
On to the matters at hand…
Aside from when we've been out of town and I haven't had a kitchen to cook in, I am in the middle of the longest span of time that I have not cooked a meal.
Four of of the last 8 days we were dining out and the other 4 days, we were eating leftovers. Quite honestly, I have not felt like cooking. Yes, it happens to me too.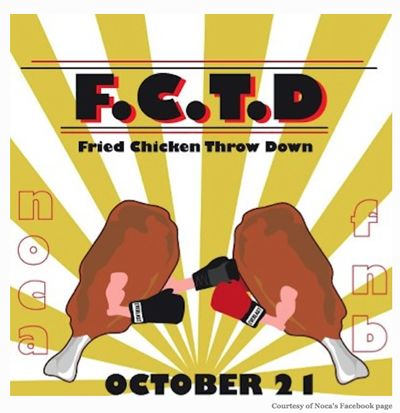 One of those "nights out" was Sunday night when Connor, my dad, Dave, and I went to Noca for the sold-out "Fried Chicken Throw Down" between Noca and FnB.
Boy, did we enjoy some amazing fried chicken! At the time we did not know which chicken was cooked by which chef.
It has since been revealed that the crunchy fried chicken on the far side of the plate with the "hot sides" of tomato gravy served with mashed potatoes, haricots vert, and a honey-butter biscuit, belonged to Noca.
On the near side is FnB's crispy buttermilk-brined fried chicken with the "cold sides" of a pickled corn on the cob niblet, kale slaw, and a baking powder biscuit ladled with creamy giblet gravy.
Both were exceptional, and next to the fried chicken itself, the best thing on the plate was that honey-butter biscuit!
Here is how Dave, my dad, and I voted.
The three of us preferred the chicken with cold sides (FnB).
Connor, on the other hand, voted for the chicken with hot sides (Noca). The winner was posted on Facebook on Monday and later that day, the event was written about on the Chow Bella blog. Read all about it HERE.
Believe it or not, Noca won by 1 (ONE!) vote.
Curse you Connor, you made the difference in the end result. Solid proof that every vote counts!!  This seems like the perfect opportunity to remind you to vote, two weeks from today, on Tuesday, November 6th!!!
OK, let me get back on topic … the drought…
October 23, 2012 1 Comment