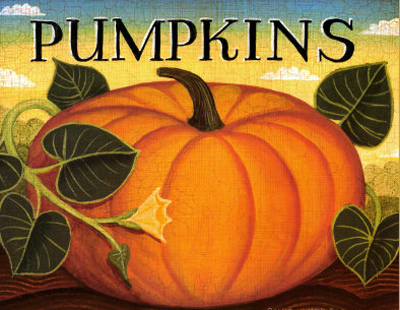 Here is the second pumpkin craft I found on Pinterest. This is the one that took several hours and a steady hand to create. It wasn't that it was all that difficult, there was just a lot of drying and waiting time involved.  I believe that the original pumpkin I saw on Pinterest was made with a real pumpkin, I used a faux pumpkin because I wanted to have it year after year instead of throwing it away in a few weeks after it rotted out.
Initially I purchased a $24.99 white pumpkin from Hobby Lobby – using a 40% off coupon – paying $14.00 for it. Before I could get to the project, I found an $8.00 white pumpkin at Target and decided to use that one instead.
The creases that run from stem to bottom were much more defined on the $14.00 pumpkin and I may still use it to make another, I think it would turn out a bit prettier and be easier to figure out exactly where to draw the vertical lines. I also wasn't thrilled with the tan spray paint I picked out. It turned out to be quite metallic, more gold than tan, and also dripped profusely, so I'll be buying a different paint when I make that second one. We'll call this one the trial run…Live and learn.
Pumpkin a la Burberry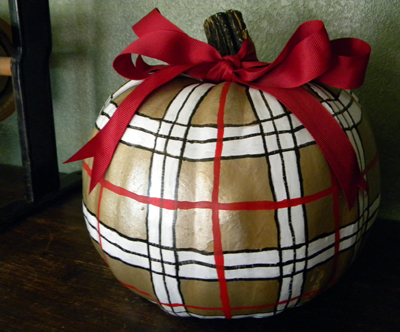 September 19, 2012 3 Comments