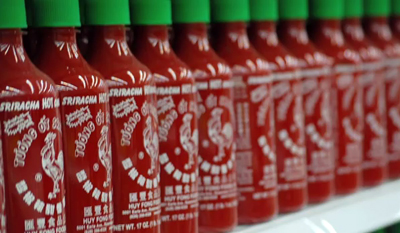 Pure brilliance!!! That is what I think of the idea for making Sriracha Powder from the wildly popular Sriracha sauce. The brilliant idea and recipe are courtesy of Chef Dale Talde of Talde in Brooklyn, New York.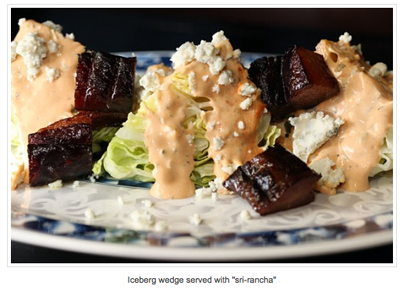 Chef Talde uses the powder to make his signature Sri-rancha, a Sriracha flavored homemade ranch dressing. In my book, turning the sauce into a powder is brilliant for two reasons. First, it intensifies the delicious Sriracha flavor. Secondly, it prevents the sauce from watering down dressings, such as the ever popular Sriracha Mayo. So many wonderful uses come to mind – including sprinkling it atop deviled eggs and potato salad or stirring into soups and stir-fry.
Plus when you run out of Sriracha, which I do more often than I'd like to admit, you can have the powder on hand as a quick substitute until you get to the market again.
August 14, 2012 2 Comments