By the time you read this, Dave and I will be on our way to Alaska for a trek through  quintessential Alaska wilderness – Denali National Park & Preserve, and then an Alaskan cruise. Not sure if I am the cruising type or not, but I am super excited to go to Alaska, one of the only states I've not yet been to. And there is the added bonus of escaping the Arizona heat, expected high temperature for Scottsdale today is 113 degrees. Bring on the cooler temps!
I recently read in Sunset Magazine that the state has 100,000 glaciers, thousands of brown and black bears (in parts of Alaska, bears outnumber people by a large margin), and 586,412 square miles—bigger than Arizona, California, Montana, and Oregon combined.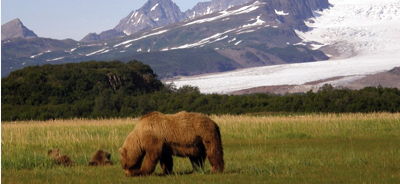 The excursion that I am most looking forward to is zip-lining in Klondike Adventure Park!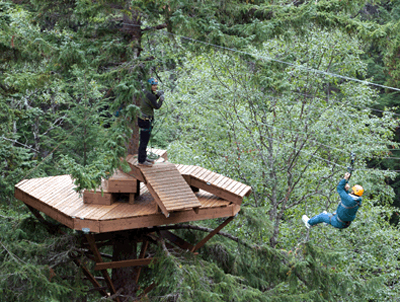 And, we are guaranteed to see whales on the whale watching excursion … now that will be worth the trip!
August 11, 2012 3 Comments