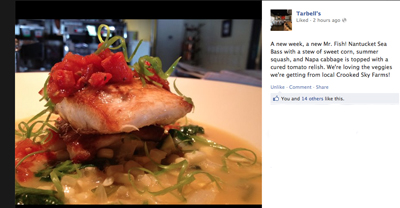 Mark Tarbell and Tarbell's are one the many chef friends/restaurants that I follow on Facebook. A great side benefit to following these talents is that they sometimes post what is on special for dinner that night. When it looks tempting, I can hurry up and make reservations… or if we don't feel like going out… I can try and duplicate the dish for my own knock-off "special of the day".
This was the case late last week when I saw Tarbell's post above.  It reads:
"A new week, a new Mr. Fish! Nantucket Sea Bass with a stew of sweet corn, summer squash, and Napa cabbage is topped with a cured tomato relish. We're loving the veggies we're getting from local Crooked Sky Farms!"
It is a big recipe, but after not posting a recipe for a full week, a big recipe is called for!
I didn't have sea bass, but I did have halibut. Additionally, I didn't want to cure tomatoes for the relish, so instead I used sun-dried tomatoes as the base. Following is the delectable result.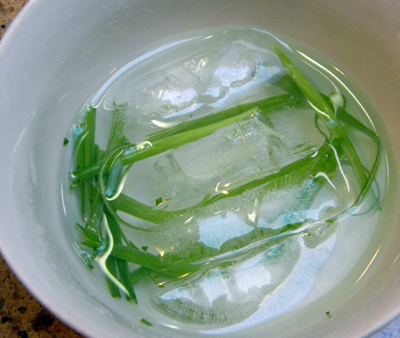 August 9, 2012 2 Comments