Here is soup number two from the big refrigerator clean-out.

Mixed Potato Soup
3 tablespoons olive oil
1 large onion, peeled and diced
1 large garlic cloves, peeled and minced
1 jalapeno pepper, cored, seeded, and diced
3 pounds russet, sweet, and red potatoes
Salt and freshly ground black pepper
4 cups chicken broth
1 cup half-and-half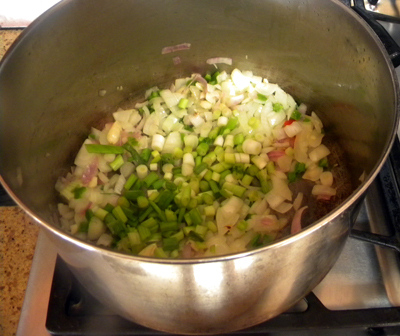 Add oil to a large pot over medium heat, until melted. Add the onions, garlic, and jalapeno and cook until the onions or soft and translucent, about 10 minutes.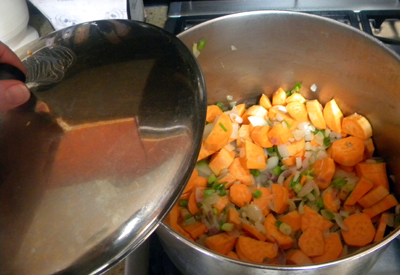 Add the sweet potatoes and stir to combine. Add salt and pepper, to taste, and cover with a lid. Reduce the heat and let cook for 8 minutes without browning.
July 12, 2012 1 Comment