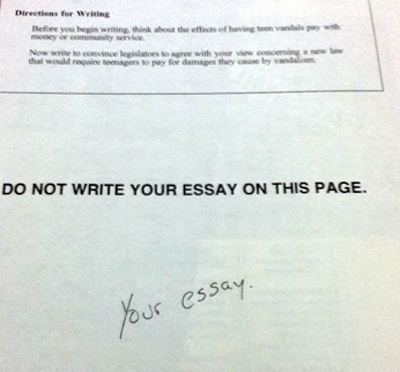 Yesterday I shared with you the details of my typical day of summer cooking school.  What I failed to mention is that I NEVER, and I mean NEVER, do anything on the evenings after classes.  I don't go out with friends. I don't have friends or family over. I don't entertain or want to be entertained. I am basically a hermit crab, retreating into my shell and just trying to rejuvenate for the next day.  Sounds like a great life for 5 or 6 weeks, doesn't it?  On the weekends in-between, I don't plan or do much either. Maybe we'll take in a Diamondbacks game or have my dad over on Sunday, but in general, I don't like to have people over to the house because it's a mess and honestly just way too much work and effort.
All that being said… last night… I broke my own unwritten self-imposed rule. And you know what? It wasn't all that bad. After I finished cleaning up from class at about 2:30, I got busy setting up my tablescape and cooking. As you can see in the photos below, I had it pretty much under some semblance of control amid the chaos by 4:00 PM.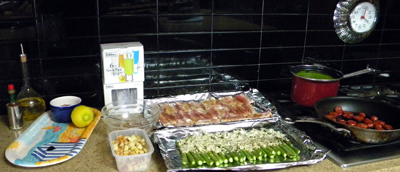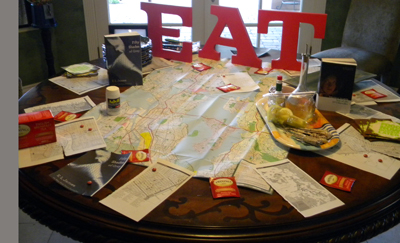 At 6:30 a handful of lovely ladies from my neighborhood arrived for our first-ever book club night. OK, it wasn't just any book club night, we actually named it the "Dirty Book Club".  With those three words, you may have already guessed the book we had read.  And, yes, you are on the money – the book in question is 50 Shades of Grey, by E. L. James.
No need for me to give you a "spoiler alert" if you haven't read the book and plan to do so.  I will not be giving anything of importance away, unless knowing that the book is set in the cities of Portland and Seattle would just ruin it for you.  Oops, now you know that. Honestly, nothing of plot significance will be revealed, so read on with confidence.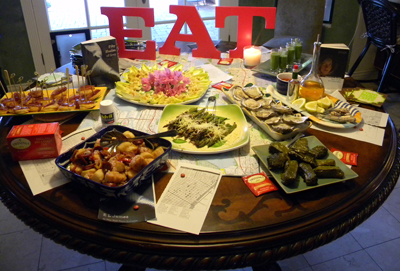 I had fun with the theme, and not for the reasons that just inadvertently popped into your own dirty mind. The book makes specific references to the food they ate; from the pancakes and bacon that Anastasia has for breakfast most mornings, to specific meals they have at fancy restaurants, to the many varietals of wine, almost always white wine, that they drink. In addition, Anastasia loves Twinings English breakfast tea and Christian is constantly telling her she needs to eat and to take Advil.  Along with the food and drink specifics, there are many references to music… making a playlist was a no-brainer.  Without further ado – here is your complete party plan.
June 15, 2012 8 Comments