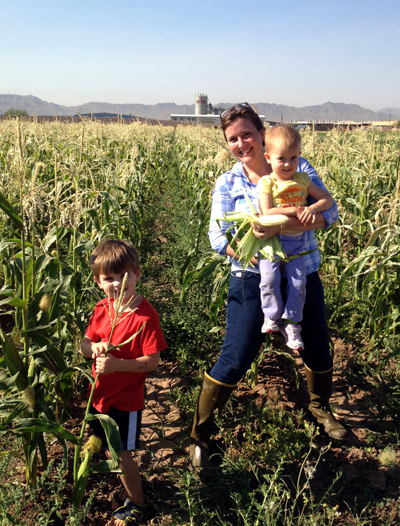 Guess what I got to do on Friday morning?!?  I got to go on a private farm tour! So how did this lucky event come along for me?  As usual, it's all in who you know. 
I met Jennifer Woods back in October 2011, when Peggy and I attended that super cool dinner at The Accidental Yard – CLICK HERE to read all about it. Jennifer is a full time mom to Patrick who is 5 and two-year-old Gretchen (pictured above), a contributor to Chow Bella (CLICK HERE to read just one of the nice articles Jennifer has written about me), and the Marketing Manager for Crooked Sky Farms. Yeah, Jennifer has a full plate!
Anyhow, Jennifer emailed me a week or so ago and asked if I'd like to tour the farm. Would I? Heck, YES!!  There was supposed to be a group of us but the others rescheduled (maybe because they looked at the forecast and noticed that Friday's high was supposed to be 112 degrees!).  So I met Jennifer and her two adorable, outgoing, well-mannered, articulate, farm-enthusiast kids at the farm at 8:00 AM.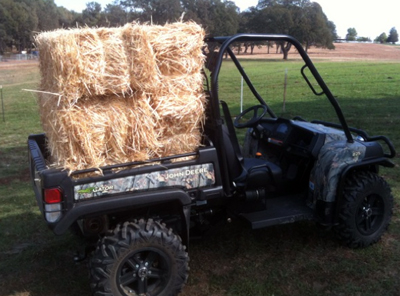 We jumped in the Gator, which looked something like this, but without the hay in the back, and headed out into the fields.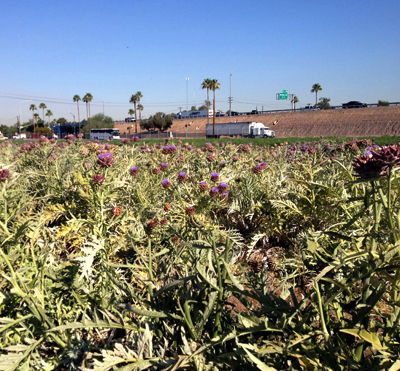 [Read more →]
June 2, 2012 3 Comments