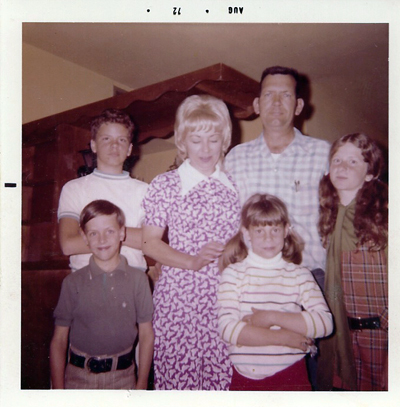 Many of you already realize that I almost always put my posts up at the same time every morning.  The exact time being 10:27 AM… just in case you did not know.
Not today.
Although I have about a weeks worth of recipes backed up and ready to post, today I want to share with you something more personal. A little family history.
My mother's maiden name is Lorts. My grandfather, Andrew Lorts, founded Lorts Manufacturing in 1966 – right here in Phoenix, Arizona and produced large Early American-style pieces – including dining tables, occasional tables, bars, and roll-top desks.
The very lovely picture at the top of this post is of my family in front of the Lorts bar we had in my childhood home. I am 11 years old in this photo, so please think of your eleven-year-old self and do not judge!
In this next picture, I am a much cuter 5 year old, on a family camping trip. Pictured with me are my older brother, Dennis, and my grandfather.  Peeking out behind me is my grandparent's beloved dog, Thumper.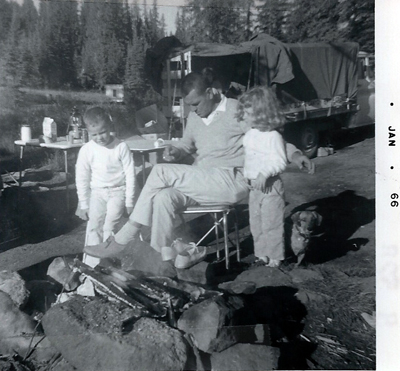 May 17, 2012 11 Comments