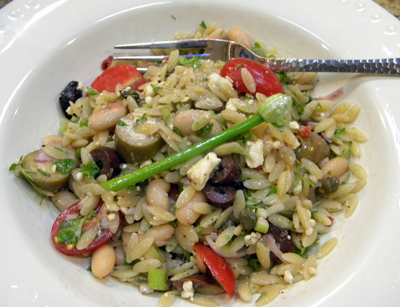 This salad comes together quickly. The pasta takes ten minutes to cook and while that is boiling away, you just have to chop up a few things and then toss it all together in a bowl… and you're done. Easy and quick, right?
You'll only be using half of a can of beans. Refrigerate the rest and add it to another salad later on or mash with a little olive oil, garlic, minced cilantro, salt, and pepper and you have a tasty little bean dip.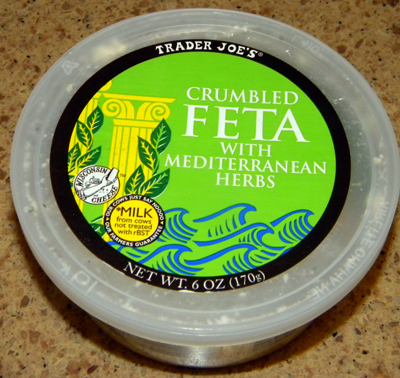 The feta I used is, of course, from Trader Joe's and I love the addition of the Mediterranean herbs. Oh, and crumbled goat cheese would be a lovely cheese to use instead of feta.
May 2, 2012 4 Comments